Patty Wysong has created a fun meme where once a week bloggers posted on the letter of the week. Check out the details here. It is called A2Z: Take 2. A2Z as she challenges bloggers to write a post each week going through the alphabet.  Take 2 since this is the second time she has used this meme. Anyone can join in and you don't have to always participate.
This fun meme has now progressed to the letter N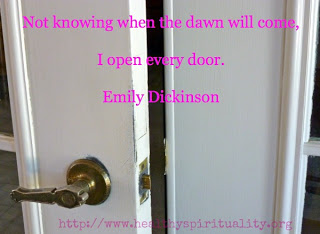 I don't golf.
I don't like golf.
I am not even good at miniature golf.
So what captivating me about Sunday's climatic finish to the Masters Tournament?
To be honest I turned on the television to watch 60 Minutes. Where was my familiar tick-tick of the beginning of the show? Oh no! Stupid golf, the big tournament called the Masters, was still being broadcast.
They went into extra innings. Overtime. Ok, that isn't what it is called, but again I don't like golf. I laughed because when there is a tie, golfers are in sudden death. Couldn't come soon enough for me. HA!
Bubba Watson and Louis Oosthuizen were the two men in the finals. Never heard of them.
Bubba? What a name, I chuckled. But my sarcasm soon turned to respect. Bubba was dressed all in white with pink accents to bring awareness to children born with birth defects. Hey that is pretty cool of him.
Then Bubba gave me a golf lesson.
Both golfers tied once again on the first hole of sudden death.
The first shot of the second hole, Bubba hit his ball wildly into the woods. His ball was buried in pine needles amidst trees far from the green a 165 yards in the distance. He couldn't even see where to aim his next shot. Hand that green coat to the other guy and go home, Bubba.
I would have given up. An impossible shot. Not even worth the time and energy to try at this point. Done. Over.
As he walked towards that hopeless next swing, Bubba and his caddy recalled their credo — "If I have a swing, I've got a shot."  
Bubba didn't give up. He hit a hook shot 40 yards right, rising 15 feet above the ground to sail through a small opening in the trees. The ball landed right on the green. A few minutes later, Bubba won the tournament.
"Yes!" I cheered. Me? Excited over golf? I have to confess I was.
And I learned a valuable lesson.
Bubba knew and trusted in his strengths.
He believed he could win and visualized the ending. I heard him say later, "I hit the shot I see in my head."
He concentrated on what was in front of him – the next shot he had to make. The next step, not the final winning putt.
"I'm putting my head down between holes, not because I'm mad or disappointed, it's just because I'm trying to stay focused," he said.
And the one who came in second place taught me a lesson too. Earlier in the game, Oosthuizen made what is commonly called the rarest shot in golf — an albatross.  Now I have no idea what that type of shot is, but apparently it doesn't happen very often and he never made one before in his career, but he did one that day.
Reminded me of the quote by St Francis of Assisi:
Start by doing what's necessary;
and suddenly you are doing the impossible.
And from Emily Dickinson:
Not knowing when the dawn will come, I open every door.