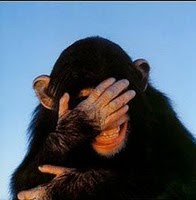 We were in the middle of the grocery store.
The elderly lady in her motorized shopping cart rode right up next to my husband and me.
I recognized her from my county, but her name totally escaped my mind.
"I have been wanting to tell you," she said, "how much I enjoy reading your articles in the newspaper. Whenever I see your name, I read the whole thing. Just love your writing."
I stammered out a weak thank you.
Smiling, I told her I enjoyed my job as a feature writer and the opportunity to meet lots of people and learn new things.
We chatted briefly a little longer, and then parted ways.
The next day a church member told me she had seen a nurse I used to work with at the health department.
"She said you were the best boss she ever had. Thought you would enjoy hearing that."
Wow, two unexpected compliments. Why did they make me feel so uncomfortable, instead of joyful?
To be honest I thought, "Oh, no something bad is going to happen now."
Why can't I just breath in the fresh air of nice words and bask in its pleasure for a moment? Why do I always think I am unworthy of these simple gestures of kindness?
Publically I responded the "correct" way.
I thanked the giver verbally and with my smile. I accepted the compliments externally with good manners.
Yet later I wrestled with why did the two incidents bother me so? Internally the two compliments sat undigested in my stomach like a waist-expanding, fat-laden heavy meal.
I asked God for some insight into this reaction in my morning prayers today.
I know deep in my heart I want HIM to have the glory. Yet when He sends me this type of gracious gift – I refuse to accept it?
Who in the right mind would refuse a gift from God?
I must be crazy.
Why are we so uncomfortable with legitimate compliments? Probably because there are so few on them (now that is sad, isn't it?). Maybe because we have been hurt in the past by false compliments or compliments used to get something. Maybe the compliment stirs up a fear of success and now I have to live up to that expectation. Is it a learned habit of not trusting others or leaning towards a low self esteem?
I can wallow in the whys, but with God in my morning prayers I finally let the compliments seep into my soul. Lord, thank you for these two spirit-lifting surprises.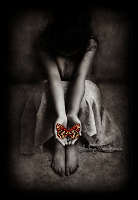 Mark Twain wrote: "
I can live for two months on a good compliment
."
Notice he didn't say dwell on them, brag about them, or refuse them. He let them digest to build his inner strength and nourishment.
Compliments are like butterflies. They land on your hand or on the flower petal briefly; enjoy that moment, then let them fly off to someplace else. I think from now on, I will receive a compliment with an open hand and appreciate its refreshing surprise briefly, then let it fly back to God.
I am working on the internal side of accepting compliment gracefully.
How do you handle compliments internally?