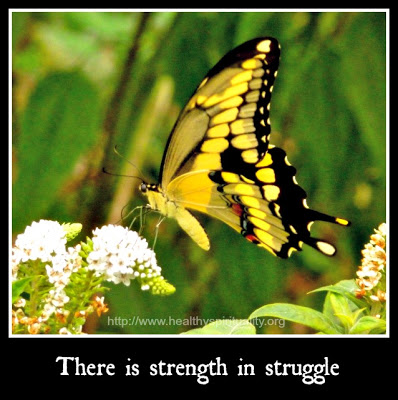 I had one of those moments on Sunday.
I participated in our annual Taize Service. My job was to read from Matthew 1: 18-25:
This is how the birth of Jesus the Messiah came about:
 His mother Mary was pledged to be married to Joseph, but before they came together, she was found to be pregnant through the Holy Spirit. Because Joseph her husband was faithful to the law, and yet did not want to expose her to public disgrace, he had in mind to divorce her quietly.
But after he had considered this, an angel of the Lord appeared to him in a dream and said, "Joseph son of David, do not be afraid to take Mary home as your wife, because what is conceived in her is from the Holy Spirit.  She will give birth to a son, and you are to give him the name Jesus,[f] because he will save his people from their sins."
All this took place to fulfill what the Lord had said through the prophet: "The virgin will conceive and give birth to a son, and they will call him Immanuel"[g] (which means "God with us").
When Joseph woke up, he did what the angel of the Lord had commanded him and took Mary home as his wife. But he did not consummate their marriage until she gave birth to a son. And he gave him the name Jesus.
Ever read the Bible and stumbled on a verse, phrase or word you swear you never saw before? Some divine gremlin snuck onto the pages, scrambled the letters around, and added wisdom just for you for that moment?
There I was up front of everyone and almost shouted: Who put that line in? Where did that come from?
And to make it worse in the Taize fashion after I finished the reading, we waited in silence and then I reread the same passage aloud the second time. Yep, the words still miraculously appeared.
But after he had considered this, an angel of the Lord appeared to him.
Advent – I expected the Advent lessons I was destined to learn this season to be how to wait, to hear in this time of in-between and to find the light in a time of darkness and joy in its stillness.  You know, those traditional Advent points.
Why did this phrase stand out for me? Then I saw it:  Joseph began his discernment practice beforedivine guidance appeared.   
I want my decision making to be easy, clear and quick. That is one reason why I love the story of the shepherds in Luke 2.
And there were shepherds living out in the fields nearby, keeping watch over their flocks at night. An angel of the Lord appeared to them, and the glory of the Lord shone around them, and they were terrified. But the angel said to them, "Do not be afraid. I bring you good news that will cause great joy for all the people.
 Today in the town of David a Savior has been born to you; he is the Messiah, the Lord. This will be a sign to you: You will find a baby wrapped in cloths and lying in a manger."
 Suddenly a great company of the heavenly host appeared with the angel, praising God and saying,
"Glory to God in the highest heaven,
    and on earth peace to those on whom his favor rests."
 When the angels had left them and gone into heaven, the shepherds said to one another, "Let's go to Bethlehem and see this thing that has happened, which the Lord has told us about."
Minding their own business, angels appeared, told them what had happened, where to find the Baby and distinct signs to know they were on the right path.
"What can't all discernment be that way?" I sighed and whined.
But in the Matthew verses I now see that Joseph first considered his options. He began discerning, thinking what to do BEFORE God intervened.
Discernment. Decisions. Choices. All forms of Advent times.
We sit in the darkness. We watch and wait. We ponder. We observe. We listen.
We place it all before God and wait.
Lord, it is nearly midnight and I am waiting for You
 in the darkness and the great silence." – Thomas Merton
The proverbial spiritual 2 x 4 woke me up on Sunday. God is in charge and He certainly could start any of my decision-making steps out with divine guidance and clear expectations, but most of the time He doesn't.  He waits for me to begin to consider, to ponder, to pray and yes even to struggle a bit.
Reminds me of the well known story of the butterfly:
A butterfly struggled to get out of its cocoon. A well-meaning boy, who felt compassion for the butterfly and frustration over seeing it struggle, actually caused its death by helping it out. Not wanting to see the butterfly struggle, he snipped an opening in the cocoon so the butterfly could get out.
But once the butterfly emerged, it stumbled around and died.
What the little boy didn't know is that nature knows what it's doing. By fighting against the cocoon, the butterfly was strengthening its wings so they would be strong enough to carry him in flight.
The butterfly needed the resistance of the cocoon for its own survival. Just like with weight or resistance training — we need to push or pull against what's offering resistance to build muscle, to grow stronger, to learn persistence.
There is strength in the struggle.
Joseph struggled with the hard decision to continue to be with Mary.
Often our discernment is muddy, scary, long and hard work. Sometimes our next step is lonely, tedious and never ending. We get tired from all the wrestling with ideas, possibilities, and even the reality of lack of options.
Discernment is not easy. Clarity usually doesn't appear in the sky above us with all the details, even though that is our preference.
We can be like Joseph and the butterfly. Embracing this time of wait, consideration and strain makes us stronger.
Making choices and deciding a path transforms us. We learn trust. We obey. We hear God in new ways.
I expected a different lesson from Advent. I assumed the shepherds would guide me or maybe Mary's deep faith. But instead God surprised me with a Joseph lesson this year.
What has Advent shown you this year?