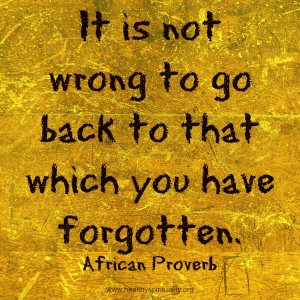 My Weight Watcher leader asked us to think about our journey to eating and living healthier. I have struggle with my weight all my life – I entered the world more than nine pounds and at one point just a few years ago topped 260#. Though I have lost quite a bit of weight, my long-term goal still taunts me from afar.
"And how's that workin' for you?" Karey asked as I thought about how I like to snack graze all day long, sipped an occasional wine (Weight Watchers does allow that!!) and skip my exercise. With my recent weight plateau, obviously, my current pattern of weight loss is NOT working at all.
I found this question invaded other aspects of my life.
My writing goals sit dormant and untouched since April. "How's that workin' for you?"  
My morning time of deepening contemplative prayer? Only occasionally. "How's that workin' for you?"
Those long-term projects to complete by March, April, May – ha! "How's that workin' for you?"
"How's that workin' for you?" dwells in the ink of my journal and forms my conversations with God. What do you want me to do with this lingering question, Lord? What is the wisdom in its words?
I listen. I hold its meaning. I play with its letters.
That question pokes at my pride and annoys my ego. Those words stir up my desire to fulfill my calling and to live how God wants me to live.
How do we answer that nagging voice of conscious when we know deep down it's time to focus on the important stuff of life?
I can ignore the question.
      I can choose to reject its message.
             Or
                    I can take its needling pushing to inspire me to try once again.
"The first step towards getting somewhere is
to decide you're not going to stay where you are."
— John Pierpont Morg
We do have choices in life. Sometimes only a small amount of effort – one more tiny step, focusing on completing an objective – is all it takes to create a better response.
"And how's that working for you?" – a provocative question to motivate us to become who God wants us to be.
What does that question stir up inside of you?