This is a 4th of 5 posts about what I am learning about being a cloud chaser. The last one will be on Thursday. I appreciate your comments and insights.
Meteorologists tell us that every cloud contains a weather message. God sculpts all types of clouds as messengers of hope from Him to help us weather the storms in life.
Join me: Become a child once again and capture the wonder as a cloud chaser. God's canvas shows us surprises every day if we just take the time to look up, look inward, and look beyond our ordinary day-to-day drudgery.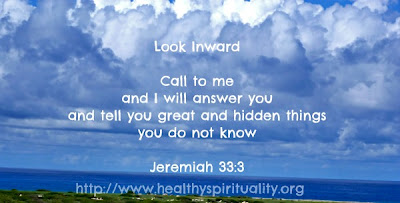 I look outward too much. I look to others to prove my self worth. I see what others have and what they accomplish and I struggle with discontent. I fill my emptiness with temporary pleasures of the world, such as food and shopping.
Cloud chasing invites us to look inward and to indentify what is churning within our hearts.
As I write this post, it is overcast outside – one continuous grey cloud. I assume most of you have been in an airplane. Sometimes we fly with weather like this. As the plane ascends or descends, we look out the window as we travel through that thick layer of clouds and all we see is white.
We lose perspective where we are. We are disoriented and unsure where we are going. We are looking within the cloud.
This past week and onto this week I have been on retreat.
As I listen and learn, our leader encourages us to "get out of our head and go deeper. Take the material we hear and sit with it with God. What is the invitation God is giving us?"
What lessons do clouds show us about looking inward?
·

     
"Thus says the Lord who made the earth, the form who formed it to establish it: Call to me and I will answer you and will tell you great and hidden things that you do not know." Jeremiah 33:2-3
Jeremiah reminds me to call to God and He will answer. He is always present with us within the cloudy confusing out of balance times. Jeremiah also tells us God will tell us great and hidden things we don't know now. Our job is to listen with faith. That is certainly hard at times.
·

     

Hidden things –much of life is unknown, like living in a fog or the wrong side of clouds when all seem helpless and out of control. Just like the weather and the clouds that we see each day, we don't control much of what we experience. Often this is difficult to understand.
·

     

An anonymous work, written in the 14th century is titled The Cloud of the Unknowing. This book presents God as an experience, not one to fully understand. How do we decide our next steps when we feel so out of control? How do we manage the gray areas of our life? How does the mystery of God continue to shape us?
·

     

We can't control weather, but we can prepare for it. We can't control life, but we can be prepared the best we can. I am learning to cultivate stillness and intentionally seek silence and solitude. I can hear God better. Spending time with Him in prayer and reading His word nourishes me before the inevitable storms of life erupt.

 
Looking inward can be a little scary. I am never quite sure what I will find.
Yet looking inward, inside the clouds in my mind and heart is often where I find God. Sometimes when life deals up horrendous blows and unexpected storms, I find keeping my eyes on Him anchors me.
Know life will have some cloudy days.

 
What helps you to look inward?
2. Thanks to all of you who comment and sign up either through email, Google friend or Networked blogs to get this blog. I really do appreciate your continued support and hope you pass the word to invite others to visit here.

 

If you haven't signed up, please do! Thank you!