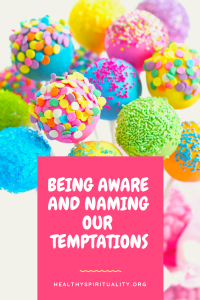 In my struggles with my weight, I am trying something new when tempted to indulge in a snack or sweets that are not on my plan for the day. I can just look at chocolate and it mysteriously disappears into my mouth. I become the cookie monster when around snickerdoodles. And don't get me started on peanut butter or ice cream.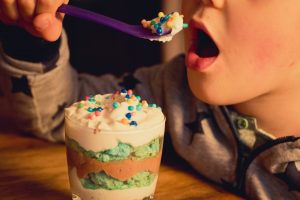 In the book Atomic Habits – which I highly recommend – I learned about a technique used in Japan called Pointing and Calling. The author James Clear writes, "Over time, the cues that spark our habits become so common that they are essentially invisible; the treats on the kitchen counter, the remote control next to the couch, the phone in our pocket…we must begin the process of behavior change with awareness."
Pointing and Calling was developed for the Japanese railroad system. This process once implemented reduced errors by 85 percent and accidents by 30 percent. It raised the level of awareness from a nonconscious habit to a more conscious one.  Here is an article about this system. 
The technique is quite simple. Create a ritual where you name the action, point to it and say it aloud. This verbalizes our actions and makes us very aware of what we are doing or about to do. Naming our temptations.
"Cookie," I say aloud – invites me to pause, wakes me up to my behavior and creates the space for me to not put the sweet in my mouth unconsciously.
I am working on this. Naming before eating. My only problem so far is actually remembering to name it first. BUT I am becoming more aware and noticing the frequency of this new healthy habit in the face of temptation is increasing.
Naming the Temptation
In the book, The Holy Longing, written by Ronald Rolheiser, he shares this thought: "we get into trouble whenever we don't name things properly."
Emily P Freeman said on her podcast this week:
"Learning how to listen and then move, how to consider and then choose is an important part of
the journey I'm still walking. For me, it's a key component of what it means to live life with
God, to do our next right thing in love, to, as David Fitch so eloquently puts it,
'live together in Christ's kingdom and bring the world along.'
"Our belief informs our action. What we believe will always direct our next steps.
So what happens when we believe something that isn't true?
"Doing the next right thing happens one step at a time. So does doing the next wrong thing.
It starts small. It grows slow. It may begin with a general belief that we deserve something we
aren't getting or we're owed something that isn't coming easy. We make a compromise here, a
self-deception there, and eventually, the rationalizations start to feel justified.
What once felt like a forbidden whisper in a dark room now speaks with confidence in plain view and we don't even
try to hide it because now it's based on something we've convinced ourselves is true even when it isn't."
Being aware of my next step whether it is facing a major temptation or simply a bite of a cookie – naming the temptation, pointing to it and saying it aloud – is a preventative tool.
Lenten Temptations
What did you give up for Lent?  This is a common question this time of year.
What did you set for your New Year's Resolutions? Another question we hear often on January 1, but quickly forgotten by February.
How are you growing closer to God? A deep desire with good intentions that many of us hope for but rarely attain.
What takes us away from God? Averts our eyes from the Lord? Distracts us from spending time with God.
Name the temptation.  Whisper its name. Shout it aloud if you must. Awareness is the first step in changing our habits, behaviors, and actions.
God will hear us. Help us when facing temptations by surrounding us with his strength, love, and grace. God will always welcome us back even as we fail, which we all will do.
Point to the cookie.
Name the cookie.
Say "cookie" aloud.
Wake up to what will be the next right step. And my next step will be to walk away from the tempting cookie.
How about you? Think pointing and calling may work in a world bulging with temptations, distractions, habits, and compulsions?