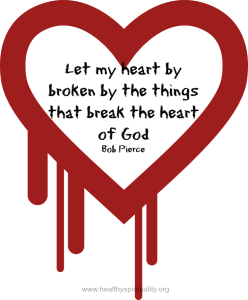 His name was Aylan. The memory of seeing him lying facedown on a beach in Turkey, then later his limp body being carried off seared into my heart and mind. Three years old! Three!
Not much younger than my twin grandsons.
This heart breaking story came quickly on the heels of an earlier story about 71 people found suffocated in a truck in Austria.
Aylan was one of five children reported dead from a group of 23 Syrians traveling to Greece in smugglers' boats with the hope to start a better life.
I wept.
        The world wept.
                   God wept.
Due to the conflict in Syria and other parts of the world we are seeing one of the largest refugee exoduses in history. More than 3 million people, more than half are children like Arlan, have had to flee their homelands in search of safety. Something many of us take for granted.
I heard an interview of a family in a camp in Hungary waiting for permission to travel onward through Austria to Germany. The family of five left their small town in Syria three years ago due to militants kidnapping children for ransom.
They moved to Damascus until the war becomes too treacherous there.
Then the moved to Turkey where neither of the parents who were highly educated and willing to work could find jobs.
Now they wait, clinging to hope that someday they can again work, live, enjoy and feel safe.
This breaks my heart and I prayed: what can I do?
I know I need to be more aware, educated about this crisis. I can learn.
I can pray.
I can help monetarily.
I can learn:
The Washington Post reported last week that about 11 million people, about half of Syria's total population have either died or fled their homes since the war began in 2011.

More migrants and refugees are arriving in Europe than ever recorded before as war, persecution and poverty continues to drive people from their homes – and the numbers are still rising.

More that 300,000 refugees and migrants have attempted to cross the Mediterranean Sea this year, a very dangerous route to freedom. Experts guess at least 2500 have died or have gone missing.

This isn't just a Syrian problem or a European crisis – this is a heart breaking human global problem. So hard to grasp until we see the photographs and hear their stories.

I remember our local church helping to settle Viennese refugees. Presently I am not hearing much American church or even US government opening their arms to welcome them here. I did read that so far the US has allowed 1500 refugees to come and Canada about 1000. We can do more, can't we?
I can pray:
Gracious Lord, Child of Bethlehem,
As you were born a refugee
To parents who first fled to
Bethlehem, then Egypt
Help us grow in solidarity
With refugees everywhere,
To know we are all refugees,
Until our hearts find refuge in you.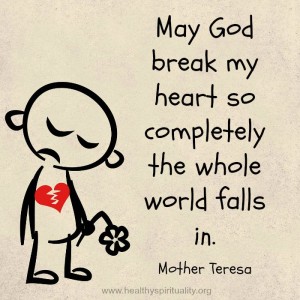 I am praying for my eyes to be open to those more in need around me and throughout the world. To be grateful for home and safety and freedom I have experienced. And to hold those I love a little longer.
I can give:
If you take the time to research you can find some reliable organizations to support who are actively working on this situation.
Ann Voskamp shared a number of them in this post.
My hubby and I have decided to give a contribution to Lutheran Immigration and Refugee Service. 91% of their donations go to services with the rest towards fundraising and admin costs. They are one of nine agencies in the US that resettle refugees on behalf of the U.S. government in partnership with local organizations and congregations. 
My heart leaped at the site of the warm welcome many refugees experienced today when they arrived in Germany. People are basically good and want to help. Sometimes we get so caught up with our first world problems or even major family concerns, we fail to pay attention to a greater human need.
Become informed.
Remember prayer is powerful.
And find one or more small way to help.
Lord, open my heart to hear the cry of your people. Show me what I can do even if it is only a small drop in your bucket of love. With your power you will flood the world with compassion, wisdom, and open welcoming arms of love.
What has broken your heart in the world lately?