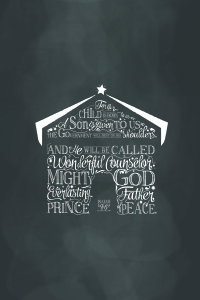 Christmas morning 
Amidst all the torn wrapping paper and empty cardboard boxes,
In between half drunk cups of coffee and cold toast crumbs,
Among the yawns of getting up to early but wasn't it worth it smiles
I pause.
Lord thank your for these blessings – all symbols of the priceless gift of love and family that fills my home today.
Lord, I pause and remember the greatest gift of all – Your coming to us – to live among us, to be born like us, to experience walking on earth with us, to die for us.
Like Mary I treasure all these things and tuck them deep within my heart.
I reflect upon that event so long ago and rejoice that our Savoir is born.
I know I cannot fully comprehend the extent of Your love You expressed on the night of Your birth so long ago.
Lord may I have the faith of Mary and a heart to obey You like she did. 
May I never get so rushed or overwhelmed that I don't pause to ponder all that You give me.
I hold dearly the Christmas Treasure You sent all of us.
Lord be born once again in my heart today.
Merry Christmas to all of you!
Jeanie