The living floor covered with ripped and shredded wrapping. Boxes tilting precariously, leaning to the right. Family still lounging in pajamas playing with their presents.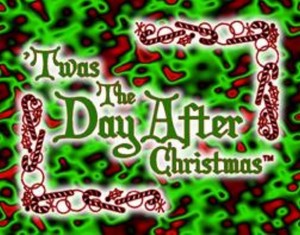 Ah, Christmas morn.
But slowly that day or the next, the Christmas clutter gets picked up and the front room returns to normal. Tired of leftovers, even the refrigerator receives a good cleaning.
Then I begin eyeing the Christmas décor. I wonder what the current protocol is on how long to leave up all the decorations? I know I like to have most of it put away by end of the year or it too become clutter.
I take the stack of Christmas cards and reread them one more time. The pile is moved by my chair in my office where I pray, read my morning devotions, and spend time with God. I select a card each day, praying for that person.
What other year-end clutter needs to be sorted, ordered, and transported out of my life?
·

     
Like clothes that don't fit and never will, is it time to let go of some hopes and dreams that seem to lie lifeless in my soul
·      Are there thank you notes and moments of appreciation on my to-do list that need attention?
·      Time to say NO to what drains me so I have the energy to work on my deepest passions?
·      Out, out you heavy disappointments and bubbling anger over incidents that only I remember
·      Go away you false expectations I had about the holidays
·      Like stuff regulated to the back corner of my closet, I need to look deep within my heart for hidden junk – things I don't even remember I cling to and hid in secret.
Why sort and declutter? I want more space – more time for God in my heart. I yearn to hear Him clearly and feel His touch. I fill my mind with too much noise and trip over accumulated, silly bits and pieces of life instead of running straight into the arms of Life.
Lord, as the year ends, I see piles of junk in my life that block me from You. Help me scrap off the muck from my eyes, removed the rubbish that fills my heart, and free my hands from useless items. Clean me so You and I can enjoy each other in sparkling new ways.
What do you need to get rid of or reorder next year?