The next day Jesus decided to leave for Galilee.
Finding Philip, he said to him, "Follow me."
 Philip, like Andrew and Peter, was from the town of Bethsaida.
 Philip found Nathanael and told him, "We have found the one Moses wrote about in the Law, and about whom the prophets also wrote—Jesus of Nazareth, the son of Joseph."
 "Nazareth! Can anything good come from there?" Nathanael asked.
"Come and see," said Philip.
John 1: 43-46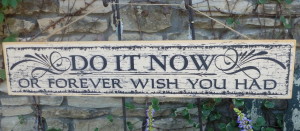 Come and See
Lord, forgive my unmoving and unseeing heart.
Your invitation still stands to come and see.
Come and See.
Come – turn away from my worldly desires and behaviors.
See – you waiting for me to come.
Come – run into your open loving arms.
See – your smile, feel your tender embrace.
Come – lend a helping hand to those who you bring my way.
See – others through your eyes of love, acceptance and forgiveness.
Come – your invitation to not only spend time with you, but to know you intimately, to dance with you, to become like you.
See – where you lead even down the dark paths, knowing you are with me.
Come – to be with others during their doubts, hurts and discouragements.
See – to see with my heart, knowing your presence, even when I can't see you with my eyes. 
Come – be so close I feel your breath upon my lips and sway to the rhythm of your heartbeat.
See – your hands holding me, protecting me, loving me.
Come and See – Lord, what a gracious invitation.
Come and See – Lord, help me say this with my heart daily.
Come and See – Lord, help me repeat this to others who need to see you too.
Lord, I come.
Lord, I see.
Come and See.