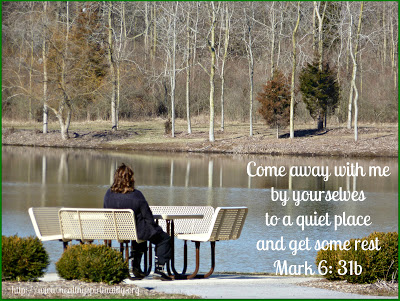 "Solitude well practiced will break the power of busyness, haste, isolation, and loneliness. You will see that the world is not on your shoulders after all.
Your will find yourself, and God will find you in new ways.
Silence also brings Sabbath to you.
It completes solitude, for without it you cannot be alone.
Far from being a mere absence, silence allows the reality of God to stand in the midst of your life.
God does not ordinarily compete for our attention.
In silence we come to attend.
Lastly, fasting is done that we many consciously experience the direct sustenance of God to our body and our whole person."