Discernment.
Discernment. Facing those difficult moments of deciding what to do can be hard, confusing, and sometimes life altering. Which way to go? Who will this impact? What will be the consequences?
Facing a difficult time of indecisiveness and confusion twists our guts and fogs our faith. Even living with day to day decisions and making the best choices becomes overwhelming in a world distracted with marvelous, tempting, and also annoying options. How can we live and thrive and grow as discerning people?
Discernment is the theme for April's Tending the Holy Thursday posts. This week we will explore some of the methods that are helpful with this much needed practice. Next week I will share some quotes and resources, then end with lessons about discernment.  May this deepening topic help you through those difficult transitions and just plain daily choices.
Remember discernment is more than decision making. To discern in Latin means to discernere  – dis = apart and cernere = to separate. We make a choice but as believers we take in all the meanings, consequences, and God's will into the decision.  It may be helpful for you to review last week's post on discernment.
We take the options apart, we sift and sort, we listen with deep heart. Most of us desire to choose well. How do we hear God's voice in this process?
Discernment – How to Steps
Near – Discernment always starts with prayer. Come near to God. Quiet your heart before God and ask him for guidance, clarity, wisdom, and strength, his strength, to follow through with whatever action he asks of us.
I love the following prayer and it is a great one to begin your time with God when you are discerning:
Grant me, O Lord, to know what I ought to know,
To love what I ought to love,
To praise what delights you most,
To value what is precious in your sight,
To hate what is offensive to you.
Do not allow me to judge according to the sight of my eyes,
Nor to pass sentence according to the hearing of the ears of ignorant people;
But to discern with a true judgment
between things visible and spiritual,
And above all,
always to inquire what is the good pleasure of your will.
– Thomas a Kempis
Notice – We are bombarded with decisions all the time. Researchers have estimated an adult makes 35,000 somewhat conscious decisions every day! No wonder our brain gets tired. I know our little group of friends who likes to eat out together struggles with choosing a restaurant at times – I think this stems from brain fatigue and selecting weariness.
Become aware of how constant this life of options is impacting you physically, mentally, and spiritual. Realize when and what you are deciding.  Being mindful for a few days of all the little twists and turns will prepare you to notice sooner – sort of an early warning system training – of the steeper roller coaster affects of major, more difficult time of discernment. Drink in prayer at the beginning, through every step and continuously as you proceed.
Name – Naming what you are experiencing, the emotions that are stirring within you and what precisely you have to decide is essential. This step will offer at least a small sense of control and clarity to what can be an uncertain confusing time.
What surprises me the most about this point is how often fear is driving my reactions. At first I must face the feeling of helplessness. The second odd fellow to try to sit in the driver's seat is my ego. Between these two imps I often feel lost, vulnerable, bewildered, and scared.
I am learning though that fear and ego's primary purpose is to protect me – I embrace them and quietly tell them to relax and let me move forward in identifying what else may be occurring in my heart.  It is then I find courage, hope, and the energy to decide what it before me.
Clarify what exactly is the question at hand. Sometimes we focus on the wrong question or one that belongs to someone else.  Naming where you are in the process and how you are feeling helps you be more proactive than reactive.
Narrow – What are your options? What questions need to be asked? With each week about discernment I will have available a free download with questions to ask to help with deciding. See the button below.
Pray to be open and willing for all ideas. Often I try listing all the potential scenarios to my choices – a brain dumping type of activity and another way to lessen fear and the feeling of helplessness. Then the fun begins. Wrestle with all your thoughts. Let all the ideas sift through your hands and sort out the most appealing. Weigh each one carefully.
Two key questions to ask at this time: Which way takes you away from God? Which way takes you towards God?  
The Book of Common Prayer share these wonderful words:
"O God, grant us in all our doubts and uncertainties, the grace to ask what you would have us to do, that the Spirit of wisdom may save us from all false choices, and that in your light, we may see light and in your straight path may no stumble. Amen."
Next – You may not arrive at a full decision. Sometimes only the very next step will appear. If you do know now which way to turn, let go of self doubts (or be wary as often they do try to snap and nip at your next intentions) and deep breathe in God's strength and courage to move on. Prayer again is essential.
Faith is taking the first step even when you don't see the whole staircase.
Martin Luther King Jr.
I read just this week the following quote about discernment by James Martin:
"Discernment for St. Ignatius means being aware that God wants us to make good decisions, that God will help us make good decisions—but that we are often moved by competing forces: ones that pull us toward God and ones that push us away.
Anyone who has ever made an important decision knows this experience. You feel pushed and pulled by a variety of inner forces: selfish versus generous motives, free versus unfree motives, and healthy versus unhealthy motives."
Living with questions when we want clear answers is messy, occasionally conflicting, and takes courage to persevere through God's gentle unfolding, evolving, and shaping in our lives. I compiled "21 Questions to Help You in the Practice of Discernment" and you can get this list free by clicking on the button below.  Please note I am working on my system so if you already subscribe to Healthy Spirituality you may get a message that you are already subscribed, but never fear – your free download will come quickly after that message to your inbox. Sorry for the confusion but the tech imp likes to make things harder at times.  HA!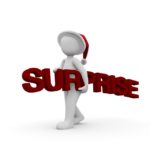 If you think this series is helpful, please share on social media and invite your friends to come explore this key practice with us.
Click Here to Get the "21 Questions to Help with Discernment" Free Report
What helps you in discernment?  Let's share.