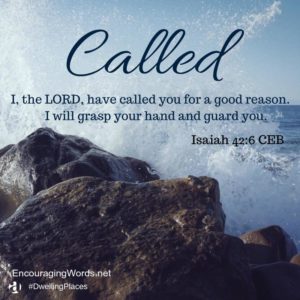 Looking for a new devotional to nourish your spirit?  I highly recommend Dwelling Places – Words to Live in Every Season by Lucinda Secrest McDowell.
I am part of her book launch team, so received this book in exchange for fair review, but must tell you its words are a gift to me and will continue to enhance my walk with God. This has quickly become a favorite devotional of mine.
Dwelling Places is a year around, 130-day devotional based on a single word for each day, a Bible reading and a reflection for those days. The author divides the book into four sections: Fall (dwell), Advent (shine), Lent (renew) and Summer (grow). A great devotional and one of those resources you could use if you need to lead devotions before a meeting or small group.
"I awaken to the sound of heavy rain encompassing me, This second floor sleeping porch contains one piece of furniture: a large bed surround on three sides by floor to ceiling windows, setting me high among the trees.
Sliding down into the soft sheets, I pull up the covers, thankful for my cozy refuge from the outside world. Nothing, it seems, can touch me here.
For the first time in my life, I have the sensation of being in a nest, dwelling in the shelter of God's wings."

Each reading ends with a word from God written as if God was speaking to us individually as his child. Very intimate, loving and special.
"My child, come in closer and let me draw you to Myself in a Mother Hen embrace. You are not alone…"

Lucinda is a wonderful story teller and encourager with her words. I love how she weaves extra meaning and wisdom into each day's word. She writes:
"As a 'word girl' I know that words indeed have the power to help change lives; and this word-a-day devotional offers some of the best ones from God's Word — all intended to help readers dwell in God's presence and peace and power."
This book will continue to live on the book shelf right next to my morning sacred space where I spend quiet time with God.
What new book has touched you lately?