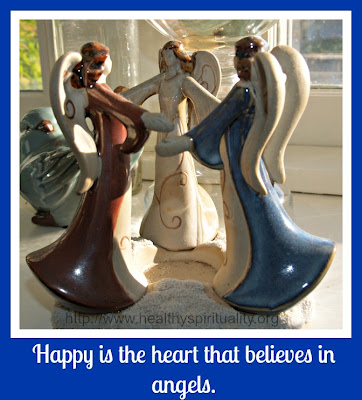 Are you afraid of thedark?
When I was little once I crawled into bed, I never wanted to get out because I thought the alligators lurking under mattress would chomp on my legs. I wonder if a big brother told me that or if that story rose from my imagination.
Fall is a time in the northern hemisphere when darkness takes over as the days get shorter and shadows rule more of our days than sunlight. Who knows what creatures lie in shadowy wait to devour us? So it is little surprise that over the centuries, autumn traditions emerged seeking protection for this spooky time of year.
I noticed in our church bulletin last week a reference to this coming Saturday, September 29, being Michaelmas.I don't think I ever heard of this commemoration before and had fun learning more about it.
This feast day of the archangel Michael is seeped deep in history, tradition and folklore. I was fascinated to read some of the stories behind this little known Christian holiday. Here is a bit of what I found:
·   Michael the Archangel is portrayed as the protector against the dark of the night and the Archangel who fought against Satan and his evil angels. As Michaelmas is the time that the darker nights and colder days begin – the edge into winter – the celebration of Michaelmas is associated with encouraging protection during these dark months. It was believed that negative forces were stronger in darkness and so families would require stronger defenses during the later months of the year.
·   Hungry for goose? Eat one this time of year and the English believe you will have protection against financial need for the coming year. Sometimes the day was also known as "Goose Day" and goose fairs were held.
·   In Scotland they celebrate by eating bannock or a large scone like cake. This used to be made from cereals grown on the family's land during the year, representing the fruits of the fields, and is cooked on a lamb skin, representing the fruit of the flocks. The cereals are also moistened with sheep milk, as sheep are deemed the most sacred of animals

.
·   Or try your luck at the horse races. St Michael is also the patron saint of horses and horsemen so tradition calls for horse racing competitions. However, with a twist, it was the only time at which a neighbor's horse could be taken lawfully the night before and ridden for the entirety of the day, as long as the animal was returned safely!
·   In British folklore, Old Michaelmas Day, 10th October, is the last day that blackberries should be picked. It is said that on this day, when Lucifer was expelled from Heaven, he fell from the skies, straight onto a blackberry bush. He then cursed the fruit, scorched them with his fiery breath, spat and stamped on them and made them unfit for consumption.
·   There is a Michaelmas Daisy that blooms late this time of year, providing colors to the garden when other flowers have died. The act of giving daisies to another person symbolized farewell and welcome to a new cycle of life.
·   Along with the daisy, young maidens would gather crab apples on this day. They would carry them home and put into a loft, arranging them in the shape of their real or imagined lovers' initials. If the initials held their form until October 11 it was true love.
Did you know any of this? The history and details of this unfamiliar feast could add some fun to your fall and tales for your table.
The name Michael means "he who is like God." Whether you celebrate Michaelmas or not, we can be like God in protecting those in need and by shining God's light where darkness lives.  And maybe, just maybe, that creature that I couldn't see under my bed at night wasn't an alligator after all but an angel instead.