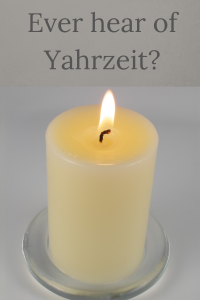 My dad died on November 12, 1966.
At the end of October as I flipped the calendar to November, the 12th jumped into my attention, piercing my heart once again. Funny how anniversaries of the death of those we love echoes in our souls, aggravating the scar left by their love.
Grief is a roller coaster that brings unexpected twists and turns that jar our spirit, awakening memories.  Memories bringing comfort, joys, and smiles. Memories dosed with regrets, and what if's too.
The spiritual practice of remembering is powerful and life-giving.
Ever hear of Yahrzeit? I hadn't until I read about this practice the other day.
Yahrzeit is a Yiddish word that means anniversary of a death. Our Jewish friends light a special long-burning candle on the anniversary of a loved one's death in their memory. Isn't that delightful?
Many traditions believe that the candle is the symbol of the soul. This is loosely based on Proverbs 20: 27. The spirit of man is the candle of the Lord, searching all the inward parts of the belly.
All Saints' Sunday occurred in many churches a few weeks ago and the name of those who died this past year were read and honored. In my own church a special prayer was shared, a candle lit, the bell tolled, and a white rose was given to a family member. Honor and remembrance help healing.
For Yahrzeit, in some reformed synagogues, the names of the dead are recited. In homes too this single candle is lit on the anniversary date, not necessity the secular date of death, but on the Hebrew date.  Online sites can calculate this date.
This tradition is also a special time for prayer.  Family member share stories and reflect about the legacy he or she gave to them. Honor and remembrance celebrate life.
I never really considered an ongoing anniversary ritual honoring my parents' memories.
So on November 12 I plan to light a candle.  I will offer a prayer of thanksgiving for my dad's life. I will journal about memories, especially what he taught me. I will pass on a story or two to the next generation about his life. I will reflect how he still shapes me today.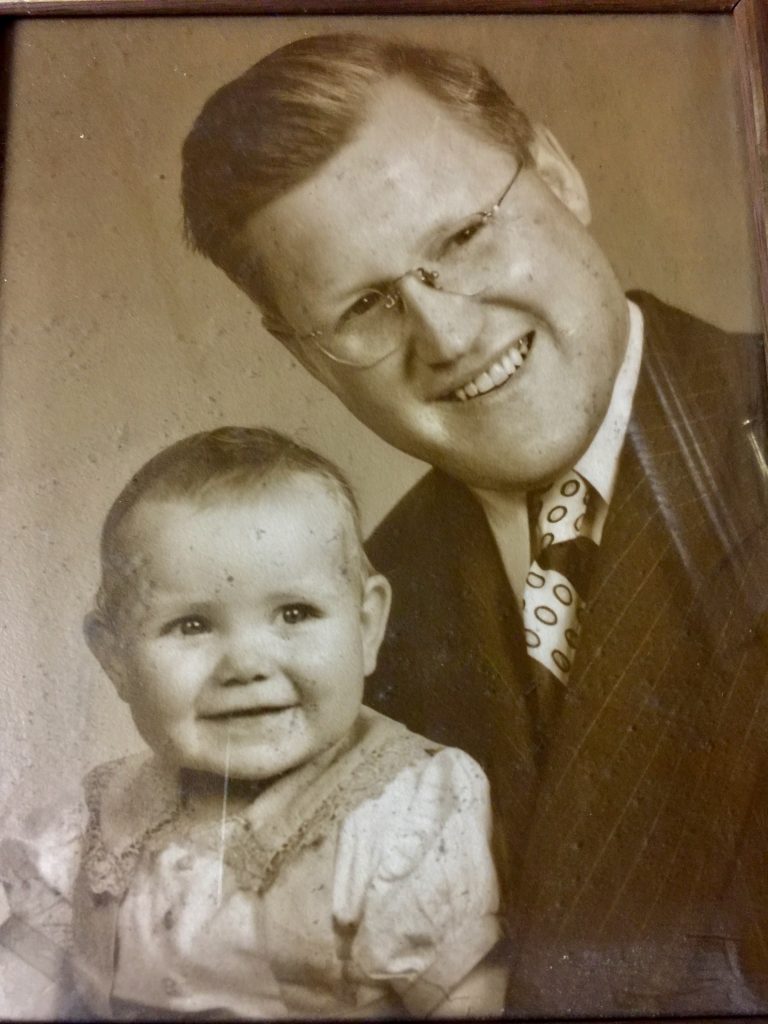 I will honor and remember my dad.