"Whoever is faithful in a very little is faithful also in much."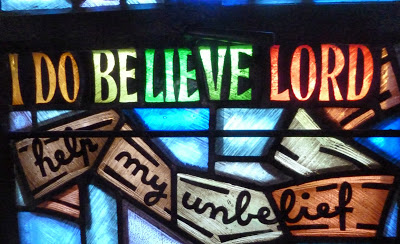 Lord, it isn't the big obstacles that trip me.
I run to you in major crisis and seek you in moments of pain and catastrophe.
I reach out in blind faith when there is nothing else to grab onto.
I know you are by my side in my darkest moments.
But Lord, I feel most lost when the little hurdles pile up.
The mosquitoes of daily life distract my heart.
The pebbles of busyness, self-doubts, and ego driven dreams rub raw places in my soul.
I try to make it on my own in the waning light of human desires and wants.
Why can't I reach out for your hand throughout the day?
Keeping my eyes on you in the small details.
Finding you in the little facets of living.
Trusting you with each tiny crumb of my day.
Lord, you are the giver of faith. 
I do believe; help my unbelief.
May I be faithful in the very little,