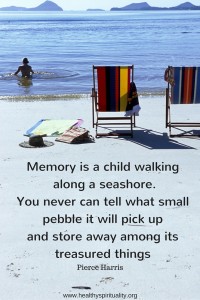 What are Monthly Musings?
At the beginning of the month, I share lessons I learned from the previous month. I call these my Monthly Musings (I have a free cheat sheet if you want to help with this practice you (see end of this post) and/or a printed book, Monthly Musings Journal, available on Amazon if you are interested). These are ways to incorporate the spiritual practice of reflection into your life and often I see God's touch and presence more in this rearview mirror look-back on life.
I have been working on a book proposal about the value of the spiritual practice of remembering and living a reflective life. Doing this column each month has grounded me in this practice and helped me capture those fleeting moments of joy, learning, and life.
February Monthly Musings
Lessons Learned:
My spiritual director commented – "We are so madly loved by God, we just can't resist him."
She later said, "Do you desire God or the things of God?"
Both good reminders and thoughts to ponder.
Good Reads:
In February the Tending the Holy Thursday series was on writing a Rule of Life.  It was fun to reread my books from my shelves on that topic. You can see the previous blog post for those books.
I also just received Pat Flynn's new book – Will It Fly?  And Jim Watkins newest book The Imitation of Christ – classic devotions in today's language.  Will let you know more as I finish them.
Wise Words:
"Our emotional state is not a barometer of God' presence."  Unknown
"Thoughts disentangle themselves by passing through lips and through pencil tips."
Michael Hyatt shared that last one that he heard in college. Wisdom about writing and talking out our thoughts and ideas with others.
Cool Tips/Tools:
I am a Weight Watcher and they changed the values of their points at the first of the year. My favorite fat free salad dressing increased from 2 points to 4.  OUCH.  But now I have discovered the Skinny Girl Dressings and guess what – 0 points!  YIPPEE. I love both the raspberry vinaigrette and the poppy seed. They are watery, but very light on a salad.  I have had some problems finding them at times – I don't think I am the only one to like them- so may have to resort to buying a case from Amazon.  Haha.  Just looked though and it is a lot cheaper in the stores.


Loving two new apps for my phone and both were free:
Echo – keeps track of all your prayers, is easy to use and will send you reminders to pray.  You can even mark your prayer as they are answered.
Centering Prayer by Contemplative Outreach – I love that you can choose a prayer to begin, a sound for the start and ending (I love the one time ringing bell), the length of time you want and a closing prayer. This little app has helped me increased my quiet time in the mornings.
Joys/Delights
Fun new word to my vocabulary, not too sure of its meaning but it is fun to say – dipsy-doodle – an act or movement to confuse, evade or distract the attention of an opponent or competitor.
I just love watching the birds outside my office window at the bird feeder.
And have to mention my favorite breakfast to savor: Light and Fit Greek Yogurt which I add more blueberries and blackberries.  Yummy!



******
As I mentioned last month, I faced major computer problems. I ended losing much of the last two years of photos and documents. Some things I have hard copies of so will have to retype/scan to restore my digital. Hard lesson to learn in saving your stuff in more than one place.
Because of this delay and then my trip to Florida, my newest book Whispers – Encountering God in Breath Prayers isn't yet in e-format. I hope to have it to Kindle by the end of March. Ever want to know more about the practice of breath prayer? This book will give you all the basics and many ideas to try. This quick read is available in print version on Amazon.
I finished compiling my Monthly Musings plus additional information in a book, a two-year journal that is also available on Amazon. I don't want to lose the loose sheets of paper and think having it in a book form will make it more of a keepsake.


If you want the free Monthly Musing download sheet, just click this botton.
Click here to request your Monthly Musings Printable
What did you learn in February? Please share – I would love to hear how you are growing and thriving in 2016.