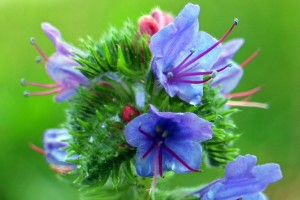 Ordinary. Mundane. Routine. Common.
Does this sound boring to you?
We have entered the church season called the Ordinary Time running now until Christ the King Sunday, the last Sunday before the beginning of Advent. A long drawn out season of 33 or 34 Sundays, depending on which calendar the church follows.
Ordinary time gets its name from the word "ordinal", which means counted time and we count each Sunday as in the First Sunday after Pentecost, etc. The liturgical color for this season is green – very appropriate for summer time and for the idea of a fresh growth and new life.
So how do we keep growing during ordinary times of our lives?  How do we find the extraordinary in the ordinary and find God?
Richard Foster in his wonderful book Prayer – Finding the Heart's True Home, writes about the sanctity or holiness in the ordinary. "We pray the ordinary in three ways: first by turning ordinary experience of life into prayer, second, by seeing God in the ordinary experiences of life; and third, by praying throughout the ordinary experiences of life."

This period of time is a great opportunity to discover God in our daily living, not just in the spectacular or in the media. Foster writes, "If we cannot find God in the routines of home and shop, then we will not find him at all."

God loves the ordinary – He worked six days, He created, and He walked in the garden. He came to earth in a common stable to ordinary parents on what appeared to most, an uneventful night. We can find God in everything and everywhere if we just look outside of our own egos for Him.
To find the extraordinary in the ordinary, I need to stop, wait and look. As in the church's ordinary time, we pause and count the astonishing holiness made visible in the commonplace.
I see God right in front of me – in a billowing storm cloud, the dancing of the golden summer wheat, or a face of a new grandchild. I hear Him in the birds singing, the laughter of gathered friends, or tick of a clock. I taste Him in popcorn, lemonade, or refreshing glass of ice cold water. I feel Him in the gentle morning breeze, splashing of the swimming pool or sinking onto the cool bed sheets at night. I smell Him in freshly baked cookies, my roses from the backyard or as the dish soap bubbles tickle my nose.
He is everywhere and always in the ordinary.
"Do not forget that the value and interest of life is not so much to do conspicuous things… as to do ordinary thing with the perception of the enormous value" – Teilhard de Chardin