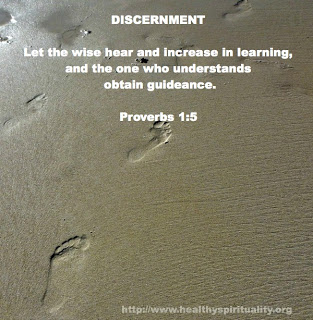 Each January I record in my journal a list of spiritual hopes, dreams and goals for the upcoming year. Then throughout the year I try to reread this entry and reflect on what is holding true, what is growing deeper within me, and what died on the vine and disappeared.
Many times ideas on the list come from my ego driven self-centeredness.

 

On January 1 this year I actually read a quote from Tozer that echoed this confession:

 
"What a pity when we plan only the things we can do by ourselves."
So true.

 

I wrote this quote in my journal. But it is the two next entries that have driven my year and shaped my plans.
Right after I read and recorded that quote, I wrote "Lord I want to be open to God-sized dreams and impossibilities this year." (Watch what you pray for, right?)
Then I wrote one word. A word that dripped from my pen uninvited by my ego.

 

A word that has continued to surprised me this year and has pursued me by popping up in unexpected places.
I pause this May morning and reflect what I have learned so far about discernment.
1.

  

"Decision making has its limits. We make decisions. Discernment is given. The Spirit of God, which operates at the deepest levels of the human psyche and within the mysteries of the faith community, brings to the surface gifts of wisdom and guidance which we can only discover and name."  — Danny Morris and Charles Olsen
Discernment is the capacity to be aware of and respond to the presence of God in the ordinary moments of everyday living and in the life changing choices we make.
2. Discernment at its root means, "to separate." I sort out possible answers by asking questions:
What draws me closer to God? Would this lead me away from God?
How does this decision match how God wired me and use the gifts He gave me?
Deep down what do I feel I really want when choosing?
When sitting with one possible answer do I experience the fruit of the Spirit? (peace, joy, self control, love, etc.)
 

Does this next direction energize me or drain me?
3, The problemchallenge for me with number 2 above is this takes time. I want a quick answer and want it right now. I am learning to trust the "slow work of God."Not an easy task for someone like me used to quick decision making.
4.

 

Once I perceive an answer I hold it lightly with open palms. A few months ago I really thought that I discern God didn't want me to take a summer spiritual growth opportunity. It cost quite a bit and would involve the inconvenience of being away from home two weeks. I set it aside. Yet just last week, obstacles came tumbling down and I found out I could attend. When I received the material in the mail, I felt my heart leap and my enthusiasm soar. As I wrote the questions today listed above, the answers confirmed this is the right step for me. And would you believe one of the main topics of this experience is? DISCERNMENT!

 
5. I continue to be amazed at the power of writing and talking through decisions. Finding the words to describe my feelings, to weigh choices and to test if I am hearing God comes through my journal and from my spiritual direction group. The outcomes are clarity, focus and possible options I would not have considered.
I sense I have a long way to go in learning more about discernment and this topic will probably reappear again in this blog.
Thomas Merton wrote a wonderful prayer about discernment:
My Lord God, I have no idea where I am going.  I do not see the road ahead of me.  I cannot know for certain where it will end.  Nor do I really know myself, and the fact that I think I am following your will does not mean that I am actually doing so.
But I believe that the desire to please you does in fact please you.  And I hope I have that desire in all that I am doing.  I hope that I will never do anything apart from that desire.  And I know that if I do this you will lead me by the right road though I may know nothing about it.
Therefore will I trust you always though I may seem to be lost and in the shadow of death.  I will not fear, for you are ever with me, and you will never leave me to face my perils alone.
I am interested in learning your thoughts about discernment!

 

Please leave a comment and add to the conversation