"Let your eyes look directly ahead and let your gaze be fixed straight in front of you." (Proverbs 4:25, NAS)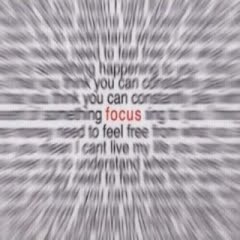 Let your eyes look directly ahead
Lord, my eyes wander.
They look longingly to places that appear greener and more appealing than where You have planted me.
They lust after the successes and riches of others.
They roam looking for distracting paths and easy streets.
I focus on the negative, the crisis and the urgent. I strive to keep mopping the water spilling all over the floor instead of looking up and simply turning off the faucet.
My attention drifts from focusing only on You and what You have set before me.
Proverbs corrects my vision by bringing the spotlight back onto You.
You direct me to fix my gaze straight ahead where You lead.
You lead. I follow.
When I keep my eyes only on You, I don't stray off your given path.
You are the way.
The only way.
You alone.
You.