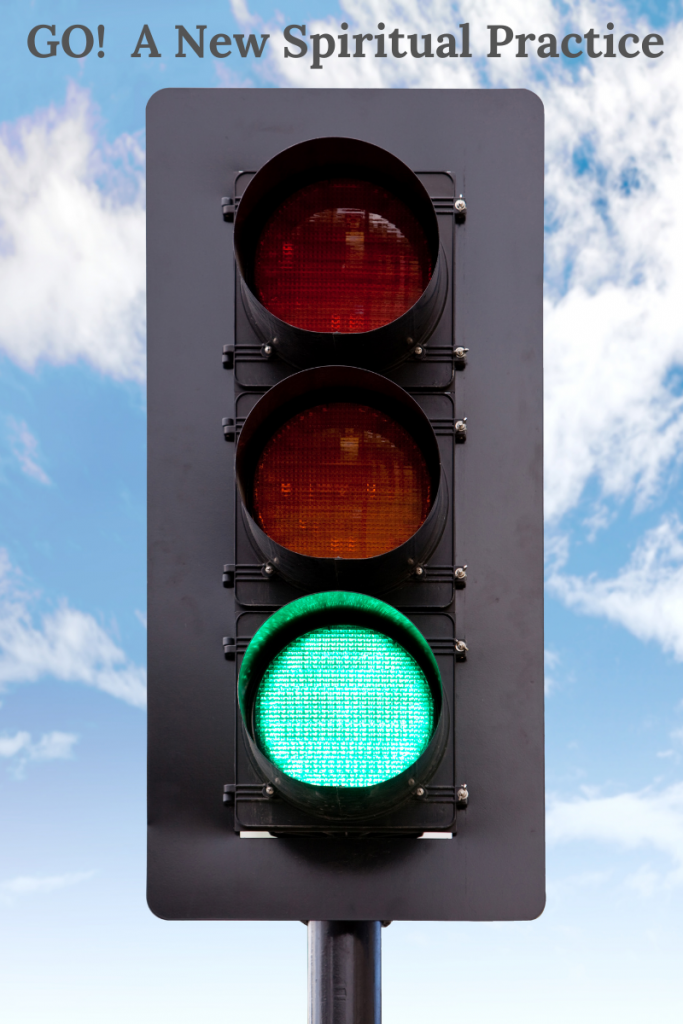 Go is my word of the year.  I wrote about this practice last week but today want to expand on how this word will guide me in 2021.
At first I thought this was too simplistic, but I kept hearing it. Feeling its energy.  This word invites me forward with hope, liveliness, and power.
GO symbolizes a new spiritual practice for me. As I prayed about choosing a word for the year, God (interesting to pay attention to the first two letters in the word GOD) asked me to watch for his grace.  To daily watch for his touch, gifts, presence throughout the day.  Grace Observed. In essence this mean to ask myself: Where am I seeing grace each day?
Grace Observed draws my eyes from my ego, self-pity, and what I don't have or what I have lost and helps me see grace in every place. To appreciate all that God provides – visible and invisible. Forgotten, then remembered. Cherished instead of neglected.
I have had fun playing with this word – another confirmation of this power in this word and always fun for a writer. What else could GO stand for?  I know some of these phrases will pop up during this year as it companions me.
God Only
Go with boldness.
Letting Go.
Get up and go.
Go for it.
Go the distance
Generous One
Gentle Order
Gutsy Opportunity.
Grateful and Overjoyed
I was asked last week if a Bible verse accompanies this word. What fun it has been talking with God about this and which verse emerged as a key one for 2021. Here is the verse that triumphed:
Have I not commanded you? Be strong and courageous. Do not be afraid; do not be discouraged, for the Lord your God will be with you wherever you go.  Joshua 1: 9 (NIV)
"Have I not commanded you?" I am being obedient to God's command.
I hear encouragement to be strong and courageous. To proceed, even when I am anxious to take the risk to reach out.
Go is the leader, not fear. This word drives the car, not discouragement.  The devil knows me well and uses fear and discouragement to slow me down and at times, completely upends me.
The Word reminds me that God is with me where I am, emphasizing my word for the year.
I am excited about this practice of choosing a word each year, allowing it to marinate and grow in my life. God certainly stretched us all in that chaos of 2020, but his faithfulness and presence stayed with us.  Grace Observed.
What does the word GO say to you? Any other insights into this word?