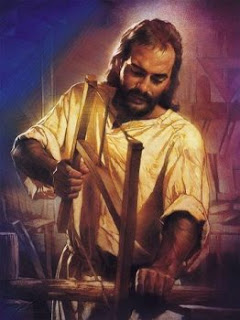 The Carpenter by Nathan Greene
Unless the Lord builds the house, its builders labor in vain. Unless the Lord watches over the city, the watchmen stand guard in vain. Psalm 127: 1
Lord,
You
are the
Master Builder
.  
You hand me the supplies I need for the day's work.
You give me the tools and teach me how to use them.
You guide my hands in learning the craftsmanship of my trade.
You hold the final blueprints – I just follow your daily assignment.
You see the the whole picture – I only see the nail and board in front of me.
Oswald  Chambers wrote: "
Jesus, the Master Builder, takes us over so that He may direct and control us completely for His enterprises and His building plans; and no one has any right to demand where he will be put to work."
Reporting for duty!  Where to, Boss?