"This is the covenant I will make with the people of Israel
after that time," declares the Lord.
"I will put my law in their minds
and write it on their hearts.
I will be their God,
and they will be my people. Jeremiah 31:33 (NIV)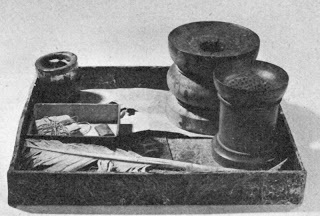 Write it on their hearts.
Alpha, Omega and Lord of all the letters, write your commandments on my heart.
Take your divine pen with permanent ink, compose a message planted deep within me that I will never lose nor forget.
Scribble Your thoughts and dreams for me.
You said You will be my God and I will be one of Your people.
I cling to that promise and bare my heart to Your fountain pen.
My heart is empty, blank, void without You.
I long to connect with You through Your words and Your grace.
Once Your ink penetrates me I will be forever changed.
Your word so close inside me I will never forget You again.
A eternal reminder of who I belong to and who I follow.