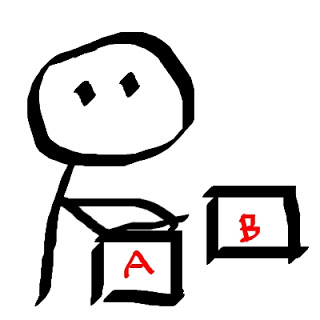 How do we choose between the good choices vs the best choices?  I read this quote the other day which got me thinking about this common dilemma.
"The greatest enemy of the life of faith in God is not sin, but good choices which are not quite good enough. 
The good is always the enemy of the best."
Oswald Chambers, Utmost for His Highest
I can't remember the last year I wasn't reading
Utmost for his Highest
as a devotional. I sometimes miss days but at least four times a week, this is one book of wisdom I read in my morning time with God. Most mornings it is like reading his words for the first time and quite often they are just what I need to hear for this moment in time.
Good Choices vs. the Best Choices
The quote above by Chambers resonated with me. I highlighted it and reread it several times. Too often I choose something because it is good, not necessarily the right thing for me to do.
Or I do the urgent items on my to do list instead of carving time also for the most important.
I settle for good instead of seeking the best.
Now I do believe choosing good does work most of the time. I choose to see the good in others. Doing good is a form of service. Sometimes if we wait for perfection – which never comes – we miss out of great opportunities.
On the other hand, I am one who make quick decisions and often overcommits to a good cause instead of putting my energies into something I am passionate about or where God really is calling me.
What this quote did for me was to invite me to pause and reassess.
To remember at the crossroads of decisions, to wait and look deeply at the choices before me.
To fully embrace my word of the year – stretch – and reach higher to the best instead of picking the easiest, most convenient or first and quickest direction to go.
Do you ever think about good vs. best? What have you learned?