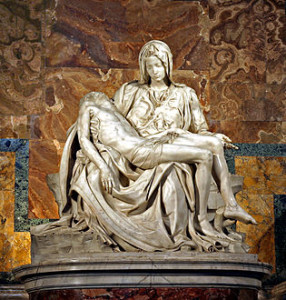 Holy Saturday
What is Holy Saturday?
A celebration of the sacrament of honest, raw doubt
that precedes the resurrection and reigniting of faith.

Anonymous
What does Holy Saturday mean for you? Can you name your emotions in the in-between day between Good Friday and Easter Morning?  Just imagine how the disciples felt. What their future looked like?
The word in this quote that jumps into my heart is sacrament – I place my doubt – all of my vulnerable feelings, uncertainties, and fears into God's hands and wait.  Wait for resurrection. What for His spirit re ignite my faith. Wait for his coming once again to bring us home into his loving arms forever.
The second word that resonates with me is celebration.  I don't think the disciples did much partying on Holy Saturday – when they hid in fear, shame and discouragement. So when I face those same emotions I too find it difficult to celebrate. But that is part of the sacrifice to God, isn't it?  To come to him, honest and real, tell him my doubts and hesitations, then celebrate in the promise of Easter.
For that I am grateful.