Let mutual love continue.
Do not neglect to show hospitality to stranger,
for by doing that some have entertained angels without knowing it.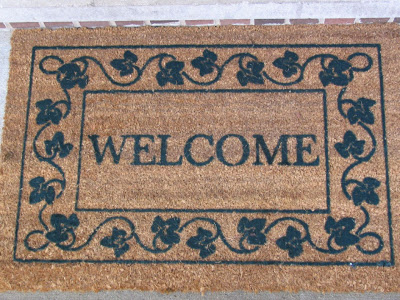 Lord, when you assigned gifts to people sealing them with your fingerprints and planting them deep within our souls, did you forget to give me the hospitality gene?
Of all the love I see in others, the gift of welcoming others as Christ lies dormant. Is that seed even there or have I neglected it? I really don't know.
I am ashamed that I don't even see the opportunities when faced directly with the chance to offer my warmth to a stranger or even a hurting friend.
I tend to be critical and unaccommodating to others.
I need you to open my hand and my heart.
Drenched the dried up hospitality kernel in my soul with your life giving water.
Nudge me out of my self-centered focus and help me see Christ in others.
Lord, Henri Nouwen once wrote that hospitality is creating the space where a stranger can enter and become a friend instead of an enemy.
Form that space within me, Lord.
Carve that room in my heart.
Clean out my house cluttered with ego, jealousy and nit-picking judgment of others.
I want to be hospitable to those you bring across my path. Kindle your welcoming love within me, Lord.
May I no longer neglect to show hospitality to the Christ within others.