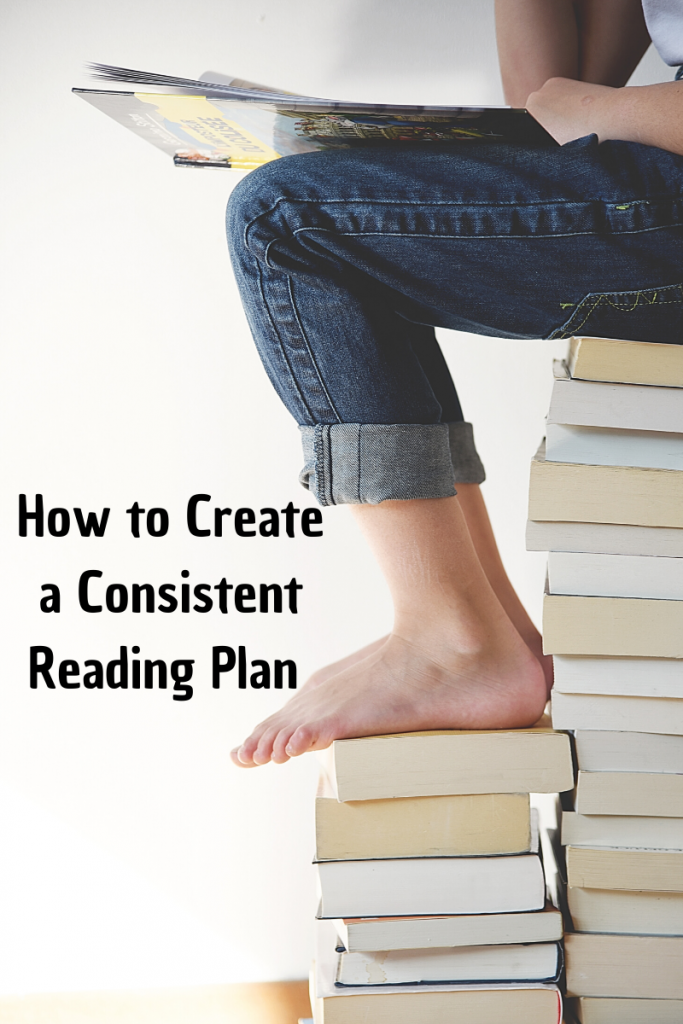 How do you create a consistent reading plan?
Reading more books has been a yearly goal of mine for the past few years.  And one I failed.  Ok, maybe not a letter grade of "F" but certainly in the "C-" range.
Yes I borrow books from the library.
Yes I love buying books. Amazon addict here. And don't take me to a book store – I will disappear for hours.
Yes I am always adding additional bookshelves.
Yes I do love reading as it expands the mind, refreshes the heart and nourishes my soul.
I have great intentions.  I have twice declared on this blog my focus to read more (here is an example ) and yet my pile of unread books multiple each year like unsupervised bunnies. Even gathering dust as dust bunnies do. 
In 2019 I created a shelf in my office and selected some of the books that called out to my heart for reading. I read one.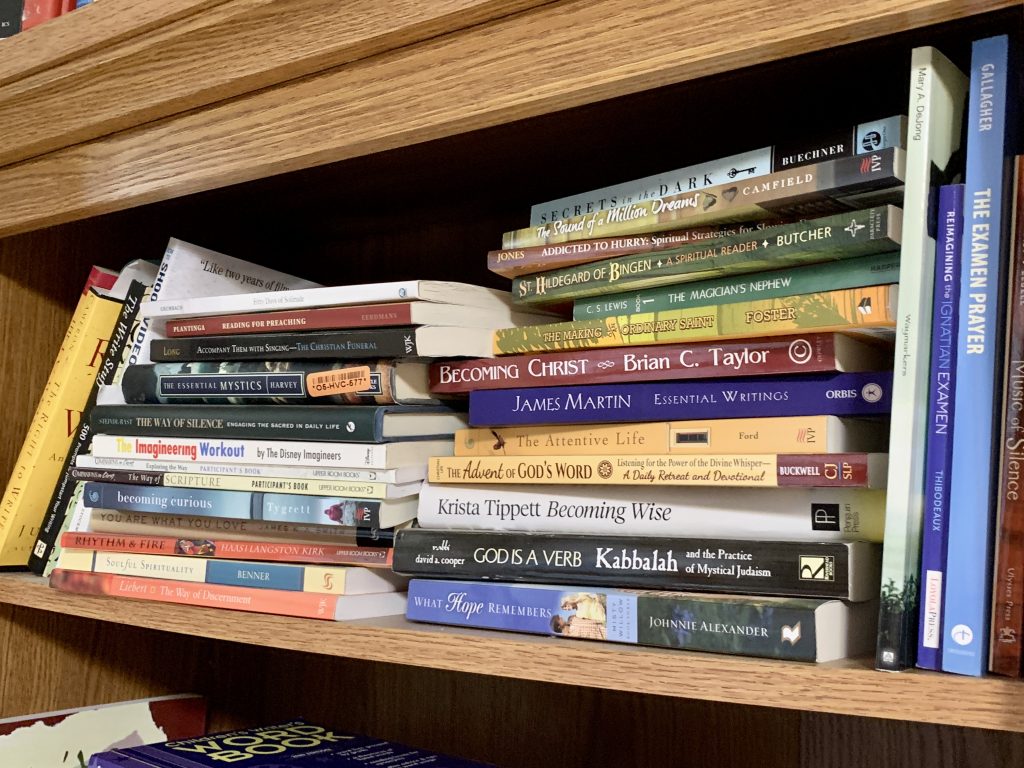 Failure.
But I persist and am trying once again to read more this year, especially these unread ones summoning for attention and consumption.
In 2020 I will read at least 25 neglected books from my mountain of inattention or abandonment. Here are additional piles awaiting: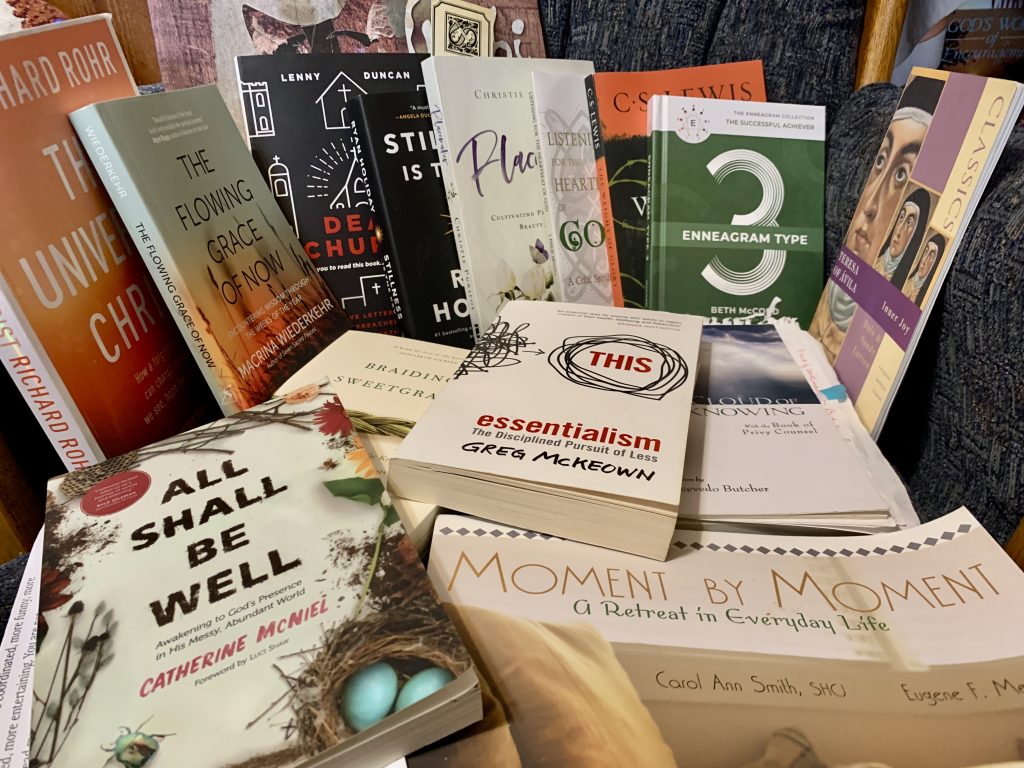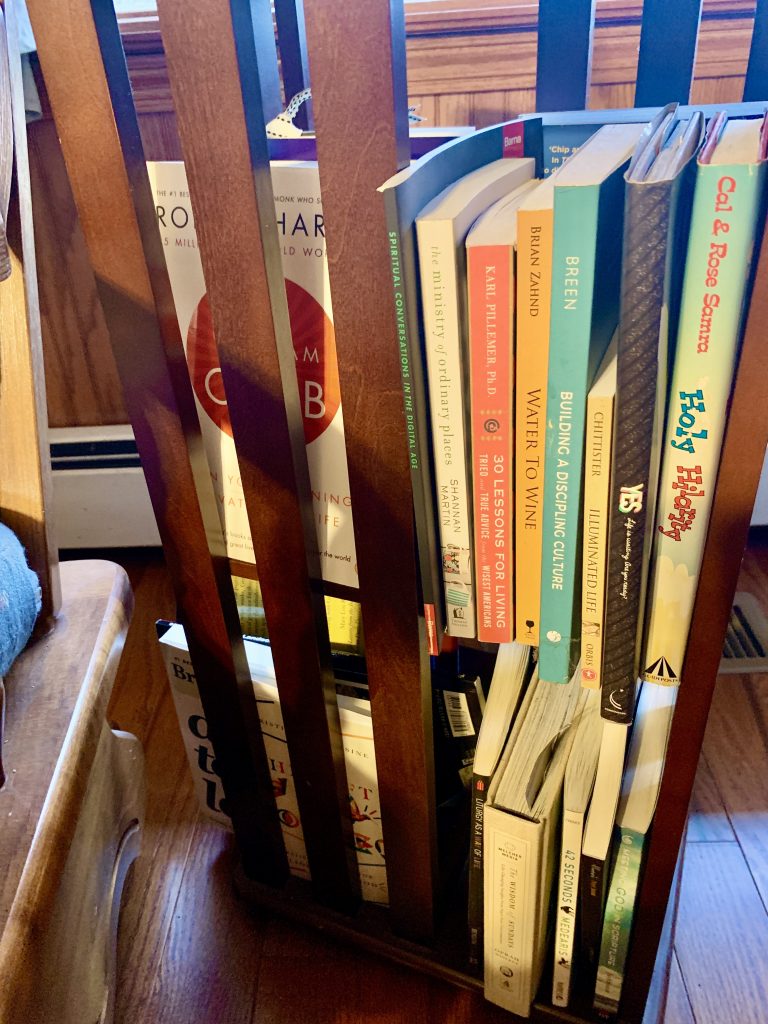 Done! I've shared this hidden flaw with the world. Now hold me to it!
Tips To Create a Consistent Writing Plan
Reading consistently is easier said than done. Time. Life. Distractions fight for our attention. Here are a few tips I am trying this year for reading regularly.
Create a reasonable goal. I know I won't get to all the books and secretly I do want to exceed my stated goal of 25, but one book every other week is realistic.
Track. Record the books you are reading. I started a reading journal. Name of book, author, quotes, and notations. The journal is readily accessible on my desk.  I don't want to tuck it away someplace and forget it too.
Share what we are reading. How about accountability? Join a reading group. Discuss books over coffee with friends. I hope to share books I am reading on this blog. I am thinking of creating social media memes about my current read.
Write the reading time on your calendar. Take books while traveling. Slip a book into your purse or car. Lesson learned from last year – I add "Read 15 minutes" Monday through Friday on my digital calendar. The trouble with this approach was this to-do item popped up at the end of the day when I was too tired to read. Also soon it faded and became background clutter to my mind.  I think this year I will set a reminder on my phone each day to read in the early afternoon when able
I enjoyed reading Atomic Habits last year.  One tip I learned from this book was to associate a new habit with a trigger.  After "current habit" I will "new habit."  So after lunch and my midday exercise, I will read 15 minutes.  I find when I procrastinate or have trouble getting started on a project, I play games with my mind. I set a timer for 15 minutes and just start.  Mmm, 15 minutes would be just perfect for a reading break.
Commit. I have claimed that reading is a self-care goal and one I deeply want to practice. I will read more this year!
A Roundup of Interesting Articles about Reading throughout the Year
How to make a yearly Writing Plan
19 Powerful Techniques to Increase your Reading
Lisa shared some great reading links in this post: :https://www.lisanotes.com/how-i-read-2020-reading-challenges/
Jessica Turner is a fun and inspirational reader to follow on Instagram to encourage your reading: https://www.instagram.com/booksnobbery/?hl=en
And her web page: https://www.themomcreative.com/2020/01/a-challenge-for-readers-readyourbooks.html
Modern Mrs. Darcy is another great resource; https://modernmrsdarcy.com/reading-challenge-2020/
Here is another approach to those unread books: 12 Strategies to Tackle Your Unread Shelf
I really like some of her creative monthly ideas. I printed her 2020 monthly challenges and put it in my calendar for easy reminders.
Is reading a goal for you this year?  What and how do you plan to create a consistent reading plan? Let me know your tips and ideas.