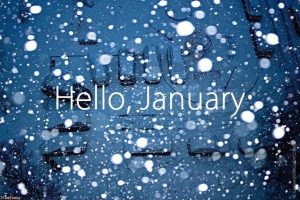 Welcome to 2018!  The year ahead lies before us – like new chapters of a book, waiting for the words to emerge magically on the page. Don't you just wonder what the next 365 days will bring?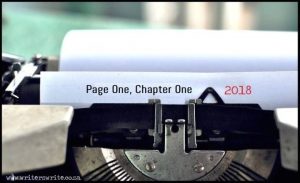 I love this change from one year to another. All the possibilities energize me. Pondering my hopes and dream and yes, I am a goal setter showers me with hope.
I have spent hours reviewing what worked and didn't work in 2017 in my speaking and writing ministry. One of the best gifts is reopening the surprises God gave me throughout the year – ones in January 2017 I had no idea were coming.
Yes I shed a few tears in this yearly review too – lamenting heartaches, disappointments, and strange situations that left me bewildered, stunned, and powerless.
But I choose to celebrate the gift of life from 2017 and with hope and gratefulness turn my eyes onto 2018.
2018 – The Year Ahead for this Blog
What is coming up in 2018 for this blog?
Year of Prayer
Our Bishop has named 2018 the Year of Prayer and each church and synod-wide too are exploring the practice of prayer. Since prayer is such a foundation to a healthy spirituality, this theme is fitting for the blog this coming year too.  Each month on the Tending the Holy Thursdays there will be a focus on an aspect of prayer and of course a monthly free download.  Watch for the first one to begin Jan. 11.
And let's not just read and learn about prayer – let's pray. Put into practice spending time with God. Listening. Being. Beholding his majesty.
Year of Reading
If you read this blog regularly you know I am a book-lover and reader. Here is my confession though:  I have stacks of books scattered throughout the house that I want to read, but never get too.
In December, I cleaned my office including my bookshelves. I emptied a shelf near my desk for all those books. I gathered them together in one place and decided that 2018 would be the year I would read more often.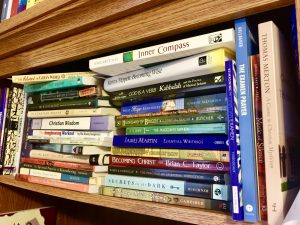 Now my mama had a silly saying, full of wisdom and wit. She would tell me when I created big goals like this one: "You can wish in one hand and pee in the other and see which one you get filled first."   LOL
Ok Mom, I hear you – I have to more than wish in order to actually read more next year. Then I found this video from Pat Flynn on how to read more books and be consistent and his advice gave me a framework for this idea.
Basically, he recommends reading every day. Schedule it in the morning routine, afternoon and evening. Dedicated time to read, not just hope you will find time at some point.
I am also creating an editorial calendar for my reading, then reporting on the blog and in video about the books. Watch for those coming up soon. (wow I can't believe I told you I would be doing this – now I DO have to be accountable, right?  YIKES)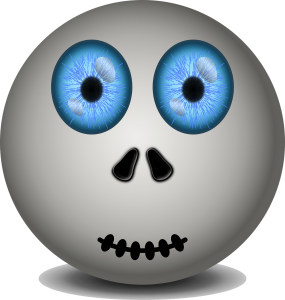 Two books I recently read and recommend are:
Your Best Year Ever – by Michael Hyatt. As I wrote earlier in this post, I love to plan, so of course was drawn to this type of book. Think of Hyatt's latest book as a one stop for planning your goals.
I like his challenge of taking the time to consider what would it take for 2018 to be breakthrough year for us. He presents a 7-part framework for setting goals that work.  Yes, he writes about the "overused" acronym of SMART goals, but adds the twist to this by calling them SMARTER goals. One of the R's is "risk" and writes a whole chapter on this new addition to goal creation and getting out of our comfort zones.
"By reaching for what appears to be impossible, we often actually do the impossible, and even when we don't' quite make it, we inevitably wind up doing much better than we would have done."
Jack Welch
An inspirational book.
Reading the Bible with Rabbi Jesus by Lois Tverberg.  Another great book. We see our world and read our Bibles from our 21st century experience. Tverberg offers us "how a Jewish perspective can transform our understanding."
She takes us behind the scene in such a readable fashion – the story behind Hebrew words such as Christ. She compares the Greek brain to the Hebrew brain and how we can learn from both when we understand their point of view
This is a book I will reread and study and keep near my Bible for a reference.
Year of Creativity
Another confession: I have on my weekly calendar a note to play with photography and/or work on my attempt for calligraphy and fancy lettering hobby.  I rarely allowed time last year to doodle, dream and create.
Artists dates are important for creatives. And I am dry and hungry for more creative time.
How do I plan to implement the year of creativity?  Here are a few ideas:
Schedule time and practice photography. Visio Divina. I set a goal today of taking 2018 close up photographs from now until the end of the year.
Visit Rembrandt's The Prodigal Son. Breath in the Hermitage in St Petersburg, Russia. GULP. Yes. we are going on a Baltic Sea Cruise in July and I will see this famous painting in person. What an experience this will be.
Visit Toledo Museum of Art and the one in Ft Wayne just to take art in.
Enjoy local art work.
Practice my lettering. Be creative making something. Take more skill share classes and practice this skill.
Any other ideas?
I am looking forward to spending time with God and with you in 2018. There are few more idea/surprises planned for Healthy Spirituality, so I hope you continue to join me once or twice a week in this sacred space where we together nurture our faith, grow closer to God, and belong to a community where we are walking together on life's journey. I'm glad you are here.
Blessings on your 2018 – the year ahead.
What are you looking forward to in 2018?