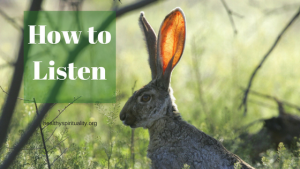 Listening is a skill we all can improve in. This is one reason by Becky Harling's new book, How to Listen so People will Talk, Build Stronger Communication and Deeper Connection, appealed to me.
I know I don't listen well. This is hard to admit for someone who is a spiritual director, but when I am listening to someone in that type of setting, I intentionally focus on hearing both the spoken and unspoken words. I quiet myself and pray to have my ego step out of the way. It is hard work, but I have learned to listen better through this practice.
But problem is I forget to bring that skill into my other communications. Too often I allow my mind to drift, to rehearse my response, and let lose my mouth to interrupt. I talk when silence or just my presence would be the better gift to the other. I've written about my half listening before on this post. 
Listening is key to all relationships. As the author writes, "I wanted to be a wise woman who listened and invested in her relationships. Proverbs seemed to offer just eh plan I needed. As I read and re-read this short book, I began to pull out practical principles that I could immediately put into practice. They became my plan for personal growth in the realm of listening. And you know what? As I faithfully practiced, my plan, my relationships gradually began to improve."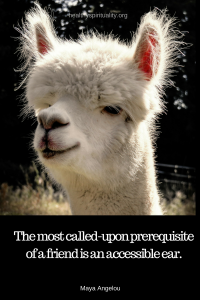 How to Listen so People Will Talk – Book Review
How to Listen so People will Talk is a very readable, practical book. She writes like we are having a friendly conversation. And she includes many questions, pulling the reader into the material and inviting us along with her so we all learn to listen better. The questions help the individual, but would also work for a small group discussion. Each chapter ends with questions to strengthen our ears.
Tips on How to Listen
This book is full of practical ideas  While I didn't learn a lot of new ideas, her words were a wonderful review of what we know and an inspiration to reapply and focus on listening better.  Here are few tips I want to remember:
Importance of being self-aware, especially on how I many come across to others in my communication.
The reminder to silence my "inner fixer."  Most of the time people just need to talk things out and have someone to quietly hear them, instead of asserting ourselves into the conversations and shining the light on our egos by trying to solve a problem. They need our presence and empathy, not a quick fix.
Answering before listening is both stupid and rude.
Proverbs 18: 13, The Message
 Honor those before us. Listening acknowledges the worth of the other.
Being heard is so close to being loved that for the average person they are almost indistinguishable.
David Ausburger
Practice. Practice. Practice. Just as in the other spiritual disciplines, listening takes time and effort. Our reaction is to talk but the gift is to listen. Listening is a muscle that needs trained and exercised.
This book reminded me that listening was something to be valued and enhanced in each of us.
How about you? What do you do to help listen to others?