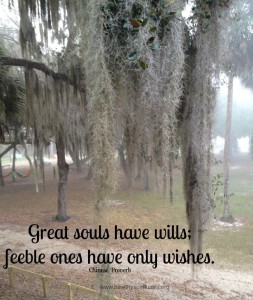 I don't get it!
I don't really understand willpower. At times I can be Superwoman in accomplishing what I set out to do; others times I fail miserably. I start the day with full intentions of only eating so much and then graze on enough sugar/fat-laden carbs to fuel an elephant. I swear to live on austerity and simplicity and then magically find myself shopping on Amazon or at Christopher Banks for more books and clothes I don't need.
I really do have enough stuff in my life.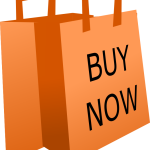 Look! Pretty Object! Grab it now or you may never have that opportunity again! No, Never again…
Most of the time willpower is a mysterious switch within me that seems to be faulty or misfiring. My self-control must be defective and flawed in some self-damaging way. Anyone else feel like that?
I just finished reading Kelly McGonigal's book The Willpower Instinct, that I borrowed from the library. This is not a formal book review of her work but a synopsis of insights I gained. Actually I am relieved after taking in her words – maybe this isn't some great shortcoming in my spirit after all.
The Willpower Instinct made me appreciate more this great brain God has given each of us. The author shows us a peek inside of the human mind. To understand its capacity to protect us and why the drive one way or another is so overwhelming at times.
After reading this book, I learned I was human. Duh!
And guess what! You are too.
Different parts of our brain are often in conflict. One section is the impulsive self, the cookie monster who wants instant gratification. This part is also the critic – you can't do anything right and the procrastinator who wants to put off the important until another day. This isn't all bad – all those factors could help make a good decision and help us survive – we just need to listen to and use our other God-given brain cells too – the ones who think about long term goals and deeper desires.
The book confirmed tips I have learned and added validity to using them. Things like taking a few deep breaths before impulsively ordering large fries or smothering ice cream with chocolate and peanut butter. That willpower was like a muscle – could be trained but not all at once.
Neuroscientists have found it is true that the simple act of waiting ten minutes for something you want can make a big difference in how our brain processes a reward. It does take time for the promise of an award – like long-term weight management to kick in over the immediate gratification of a cookie.
All this time I thought something was basically wrong with me. Now I realize I just have to learn to use my brain better. This is like creating a new default without shame or sense of failure. I feel empowered and hopeful that as a child of God he has given me what I need to be healthy, giving, and more loving.
Becoming more self-aware is a lifelong process. God gave us this one precious life to explore, to learn, to grow. I love the following quote form Pierre Teilhard de Chardin:
We are not human beings having a spiritual experience.
We are spiritual beings having a human experience.
I continue to learn more and more on this human journey. How about you? What are you learning about yourself and gaining self insight lately?