The night before Herod was to bring him to trial, Peter was sleeping between two soldiers, bound with two chains, and sentries stood guard at the entrance.
Suddenly an angel of the Lord appeared and a light shone in the cell. He struck Peter on the side and woke him up. "Quick, get up!" he said, and the chains fell off Peter's wrists.
Then the angel said to him, "Put on your clothes and sandals." And Peter did so.
"Wrap your cloak around you and follow me," the angel told him.
Peter followed him out of the prison, but he had no idea that what the angel was doing was really happening; he thought he was seeing a vision.
They passed the first and second guards and came to the iron gate leading to the city. It opened for them by itself, and they went through it.
When they had walked the length of one street, suddenly the angel left him.
Acts 12: 6-10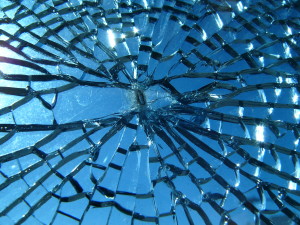 Lord, open my eyes and heart to your word this week.
The angel came to Peter and woke him up.
The angel released Peter's chains.
The angel gave simply instructions:
   Put on your clothes.
   Slip on your sandals.
   Wrap your cloak around you.
   Follow me.
The angel led Peter quietly passed the guard who imprisoned him.
The angel brought Peter to the open gate.
The angel stayed with Peter a little longer on the street before leaving.
So simple, Lord.
So clear.
I would think this scene would be noisy as a prison break out.
The plan of escape would be complicated and full of intrique.
Instead, you quietly gave step by step instructions to Peter.
Lord break me free of what imprisons me.
Wake me up from my spiritual drowsiness.
Break the chains that bind my heart and soul.
Help me hear your simple guidance.
   Dress me in your grace.
   May my feet follow your steps.
   Wrap your cloak of love around me.
   Open my eyes so I can follow you.
Led me past those shiny things that distract my focus on you.
Bring me to your open door you have unlocked for me.
Stay with me as I venture onto the new path with you.
Such simply instructions.
May I follow your lead, Lord.