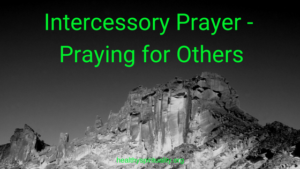 As we continue our exploration of prayer this year, last week we began exploring intercessory prayer or praying for others.
I have been rereading and pondering Phillip Yancey's book on Prayer during this year. Praying for others affects us in powerful ways as much as it affects others.  Here are some of his thoughts on Intercessory Prayer:
"When I pray for another person, I am praying for God to open my eyes so that I can see that person as God does, and then enter into the stream of love that God already directs towards that person….Bringing them into God's presence changes my attitude toward them and ultimately affects our relationship…Prayer allows me to see others as God sees them and me: as uniquely flowed and uniquely gifted bearers of God's image. I begin seeing them through Jesus' eyes, as beloved children who the Father longs to embrace."
Nice image to hold when praying for others. But sometimes intercessory prayer is difficult:
"Frank Laubach…describes how he sought to pray for everyone he met, keeping an undercurrent of prayer going throughout his busy day… He applied the same principle to people who lived beyond the circle of acquaintance, to world leaders he would never meet. According to Laubach, we would accomplish more for the world by praying faithfully than by walking into the White House or Whitehall or the Kremlin with suggestions."
"In a letter to his brother, C. S. Lewis mentioned that he prayed every night for the people he was most tempted to hate, with Hitler, Stalin, and Mussolini heading the list. In another letter he wrote that as he prayed for them, he meditated on how his own cruelty might have blossomed into something like theirs. He remembered that Christ died for them as much as for him and that he himself was not "so different from these ghastly creatures.'"
Yancey writes: "We are called to widen the orbit of God's love beyond friend and family and acquaintance, beyond even the boundaries of propriety and justice to enemies themselves. We do this because God's love already extends that far."
Challenging words, aren't they?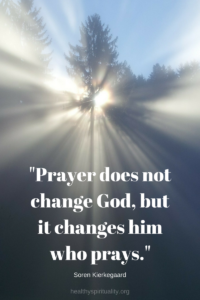 I am amazed at the every evolving depth that prayer weaves around our hearts – breaking chains of fear and hatred and inviting us to pray for all.
I remember praying for a co-worker who drove me crazy, was mean to me, and verbally disagreed much of what I was doing. My prayer at first didn't her into God's light and love, I prayed more for myself asking God to remove her from me as she was like a "thorn in my side."
One day I heard God whisper – "have you ever consider you are a thorn in her side?"
Ouch.  Me? Bothering her as much as she bothered me?  That thought stopped me cold at first, then slowly a bud of compassion began to grow in my heart for her. She was a single mom, raising two teen age girls by herself on one income. I knew she also followed Jesus through worship, prayer and service. Her compassionate care of her patients demonstrated a passion for others.
Soon my heart softened towards her as I saw her with new eyes and my prayers for her changed.
We never became close friends, but slowly began to work better together. We even over time shared some great stories and joys with each other. I would have never imagined such a healing in this relationship. God's love thawed both our hearts. Praying for her moved her from "enemy" to sister in Christ.
Intercessory prayer builds bridges beyond our imagination and can heal relationships, nations, and the world.
What impact have you seen by praying for others?