"I ask not only on behalf of these, but also on behalf of those who will believe in me through their word, that they may all be one. As you, Father, are in me and I am in you, may they also be in us, so that the world may believe that you have sent me.
The glory that you have given me I have given them, so that they may be one, as we are one, I in them and you in me, that they may become completely one, so that the world may know that you have sent me and have loved them even as you have loved me.
Father, I desire that those also, whom you have given me, may be with me where I am, to see my glory, which you have given me because you loved me before the foundation of the world.
"Righteous Father, the world does not know you, but I know you; and these know that you have sent me. I made your name known to them, and I will make it known, so that the love with which you have loved me may be in them, and I in them."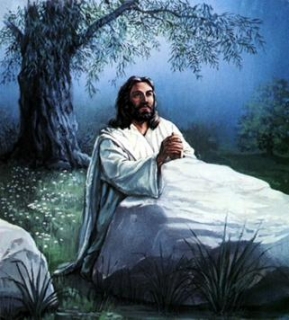 Lord I didn't make it much past the first two words of your gospel lesson this week.
Wow Lord that is amazing. You prayed for us!
I believe You still pray for us today, Lord.
Praying us into your love by loving us through prayer.
Praying for me, for others, to show us how we are to pray.
Affirming our time in prayer isn't ever wasted or falls on deaf ears.
Assuring us that someday we will be one with you.
Reminding us we can know you because of our time in prayer.
Inviting us to pray with you – for the world, for those we love and those we struggle with.
Telling us it is all right to pray for ourselves.
And you keep praying today.
Praying for me.  Praying for others.