Let God Be Present, Uncovering the Will, Courage, and Persistence to Truly Connect is a book recently released by Matthew Brough. This book tackles the often-neglected topic of God's presence even when you might not want it.
It's hard to admit, but there are times we just don't want to connect with God. I tend to think as a Christian I "should" want to be in God's presence all the time. To be honest, sometimes I run from God. I hid from him. I chose to ignore him. As if I could really do those things.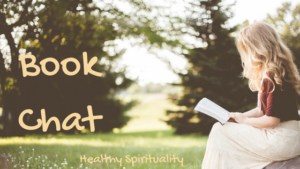 Let God Be Present – The Book
This book is easy to read and holds short reflections that lead you into pondering a thought for the day. Though the book is not a "how to guide," Matt doesn't just leave us hanging in the dark, but provides guidance to tuning in and trusting God more.
One sentence I recorded in my journal for further conversations with God is this:
"It doesn't take us long to replace God."
OUCH! A lot of truth in those words.
I really like how Matthew dives deep into bible stories of Moses and Samuel as illustrations of God's presence. His words deepen the lessons from these stories and showed me new insights into those passages.
Samples of Matthew's wise words:
"As I've reflected on this story about Samuel first hearing God's voice, I've become convinced that a lot of the time we already have an agenda around what we want to hear from God. At the time,s I want God's presence in my life, it is usually because I want something…In essence I tend to want the presence of God on my own terms."
"Surprise! It might not be about you. Pay attention to what God is doing and allow for the possibility that God's activity is not centered around the life that you are building or have built for yourself. Trust God will do what he will do and it will include you. It is not simply a matter of learning good God-listening skills. It's a matter of trusting God with your life." 
"Sometimes we wish God's will was clear because so often our world makes no sense. Bad things happen to good people, natural disasters happen, we're under stress…We wish God would just tell us what to do or what he is doing….Most of us don't like the idea of a process. We'd much rather have an answer. We want to skip ambiguity, avoid difficult questions, do away with life- long learning…But we must stick with the path that God pus us on. The process that God works in us is important." 
Thinking about Let God be Present
This book stirred my praying and thinking about God being present in my life. The inner work of awareness of what we truly want with our relationship with God requires time, grace, courage, and vulnerability. I would add love and trust to that list too.
Are there times I don't want to be in God's presence?
On the surface, my behavior certainly confirms my negligence of God, more often that I care to admit.  But the process, this path God is walking with me in life, is leading me to the core acknowledgement that his presence is the foundation of my life.
In my journaling, discussions with my spiritual director, and listening deeply on silent retreats, I am beginning to identify my deepest desire – which is being in God's presence.
Knowing that truth helps me pay attention when I sink into ego driven self-centeredness and "why me whining."   As Matt reminds us, this life isn't about us, it's about God.
God's presence points and propels me to the purpose of all life.
[Tweet "God's presence points and propels me to the purpose of all life.  Jean Wise"]

What brings you into God's presence? Are there times you too struggle finding God? Let's talk about this topic!
P.S.
Looking for summer reading? One of my e-books – Whispers – Being with God in Breath Prayers – is available for only 99 cents the month of June on Amazon. Buy one today!