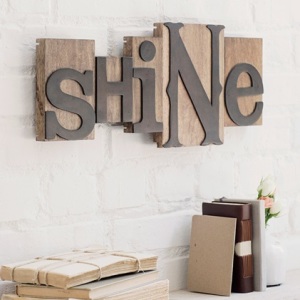 Don't you love the energy and fun in the word – SHINE?
I heard a powerful story about shine a few months ago that continues to inspire me and fill me with hope and encouragement.
"And God said, "Let there be light…
And God called the light day and the darkness he called night."
Genesis 1: 3
I never noticed before that God created light in verse 3 of the first book in the Bible, but it wasn't until verses 14- 18 that the great Creator added the sun, moon, and stars which to our limited perception is the source of light for day and night.
Just what did the shining in verse 3? An ancient story may give us a glimpse.
Before the world existed.
Before the universe was created.
Before time, form, and breath of life took shape – God filled everything.
In the beginning, God drew in a deep breath, in order to contract his being so there would be room for creation.
And the space began to shine with God's contained light.
But God is so immense, much more than what we can ever comprehend and more than the space could support, that a sudden shattering of the light erupted. Holy sparks exploded filling everything with his beauty, love and light.
Pieces of God's light sparkled and became buried into everything created. All DNA contains a small spark of God. He lives in every tree, in every animal and in every human from that point into forever.
Deep within us, God shines.
Our ministry is to find His light within us and within others.
Sometimes his light is buried quite deeply and it is hard to find, but he is there, shining within, like an eternal flame, a single candle deep within a dark cave.
This story reminds me that God's shines within me. This story gives me hope when all I can see/feel/ know is broken and shattered, God is there in the pieces. His light shines through our brokenness.
Let his light shine.
See why I like the word shine?
People are like stained glass windows.
They sparkle and shine when the sun is out,
but when the darkness sets in;
their true beauty is revealed only if there is light from within.
Elizabeth Kubler-Ross 
"Let your light shine before men in such a way that they may see your good works,
and glorify your Father who is in heaven."

Matthew 5:16
I found these new Letterpress Blocks, seen in the photo above, at the (in)courage store on Dayspring.com. The word SHINE reminds me to let God shine and to seek his light in others. Check out their selection – it is fun and inspiring. Cute Christmas gift ideas too.
Have you ponder a word lately that lingers with your soul?