The Israelites would see the face of Moses, that the skin of his face was shining;
and Moses would put the veil on his face again, until he went in to speak with him.
Exodus 34: 35
And while Jesus was praying, the appearance of his face changed,
and his clothes became dazzling white.
Luke 9: 29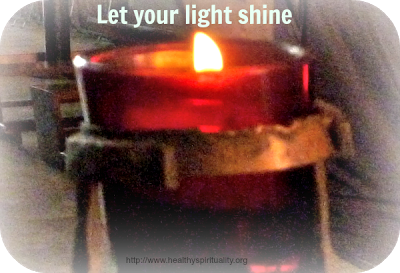 Lord, may my life shine with dazzling light for You.
Purify me, Lord, so no tarnish blocks Your rays.
Moses spoke face to face with You.
Jesus conversed intimately with You, His Father.
I come to Your throne not knowing what to say. What to do in Your presence. 
How to approach you carrying my sin smeared heart.
Yet You invite me to come closer, to snuggle into Your arms, to hear You whisper my name.
You gently wash me clean – squeaky, shiny, pure and spotless.
There is nothing I can do to remove the shroud covering my heart. 
Only You can lift it with Your breath of new life.
Ruth Burrows said,  "If I let God take hold of me more and more; possess me, as fire possesses the burning log, then I give off light and heat to the whole world even though the influence be completely hidden."
Burn my mask and rip apart the curtain that blocks me from You, Lord.
You, Creator God, made light from darkness and can once again produce light from my dim and weak soul.
May my mirrored heart reflect Your light and your renewed fire within me kindle Your love to a cold and hungry world.