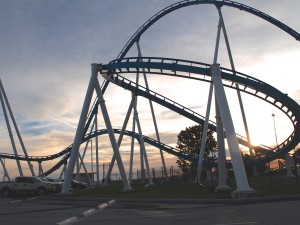 "Life is full of ups and downs.
If you are anything like me,
more than once you've prayed to God
to take away some of the low spots.
If I had only realized, the experience I was trying to avoid was
actually a life-altering opportunity that shaped me into the woman I am today,
I would have yelled,
'Hit me with your best shot!'
Knowing this after the fact didn't make it any easier,
but I now see I'm a better person for having endured it.
So the next time your life becomes a roller coaster,
Climb into the front seat,
throw your arms in the air
and enjoy the ride!"
Suzy Toronto