Don't you love finding new resources and ideas to feed your curiosity? To nourish your soul? To stretch your mind? Learning new things energizes my spirit.
I am excited to showcase a new resource page on Healthy Spirituality. If you look above at the page tabs you will see the new addition: Literary Landmarks and Spiritual Spaces. 
I love to travel and often on trips will seek out special spots – ones with history of fellow writers – the writers' homes or the settings that inspired them – and I also love visiting the "thin places" – spiritual spaces where heaven seems a little bit closer to earth. Fun and educational places to visit and explore.
Literary Landmarks – I hope to personally visit areas where writers lived and drew inspiration and feature them with photos and information. The first post for today is from a stop we made a couple of weeks ago at the Mazza Museum in Findlay Ohio about one hour north of Columbus.
The Mazza Museum showcases original work of art from children's picture books. It's a delight to stroll through its whimsical world and I felt like I stepped into story land. There are more than 300 works of art exhibited in five galleries. Beside each piece is a plaque with the name of the illustrator, title of book and date. They hold multiple conferences each year and have a special area to display young students' work. Check out additional photos on the Literary Landmark page.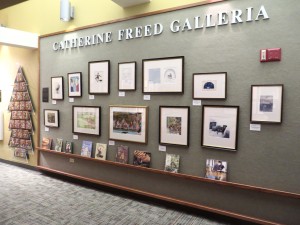 Spiritual Spaces – These stops on our spiritual journeys, often called "Thin Places," can be new and exciting adventures to visit on vacation or as simple relaxing in your own backyard. The first spot to be featured on the new page is a very special sacred place on earth – the Island of Iona.
Iona is a tiny windswept rugged island off Scotland's western coast. Located in the Inner Hebrides, Iona is only 1.5 miles wide by 3 miles long, with a population of fewer than 150 permanent residents.
St Columba arrived here in the early 500 AD and brought Christianity to Scotland. He founded a monastery there that remained for more than 1000 years and at one time had about 600 monks. To this day, Iona is a place of retreat that draws people closer to God. Head over to Spiritual Space page to see some photos I took when we visited Iona a few years ago and the links to some blog posts about this sacred spot.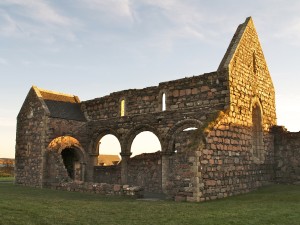 So I hope you like and enjoy this new resource as I continue to add to the resources when I write about different literary landmarks and spiritual spaces.
I am always trying to build up my email list and if you haven't yet signed up to get Healthy Spirituality in your inbox – I post twice a week and promise not to spam you – Please sign up in the box in the sidebar. Would love to be sure we connect every time.
So let's share with one another: What is a favorite literary landmark or spiritual space you have visited?