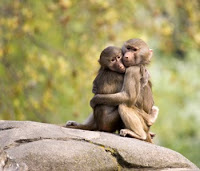 A new commandment I give you: Love one another. As I have loved you, so you must love one another.
John 13:34
Love one another?  Love the person that hurt me? Love the lady in church who thinks she is better than the rest of us?  Love the person who created so much sadness in my life?  Love that smelly, dirty person lying in the back alley?  Love another whose values seem so foreign to me?  Love others who strapped bombs to themselves and slaughter innocent people? 
Lord I am sure I can never love others as you have loved me.
My heart is not large enough, not strong enough, not wise enough.
My efforts fail to keep this command.
I come to You with my weak and empty heart: only You can strengthen me and fill me with Your love.  
My love is inadequate. My love is weak. My love fails.
Your love is plentiful.  Your love is robust. Your love thrives.