March

Madness

Merriment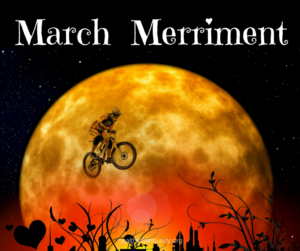 How about some March Madness Merriment?
Winter dreariness is getting me down.  The news, arguments, and tensions wear on my nerves.  I need some joy, a touch of laughter, and something whimsical to ponder. And March is my birthday month so why not write about something light, inspirational and fun today!
Brain Pickings printed an insightful article about Hermann Hesse's wisdom about busyness. Here is one quote that jumped out for me:
"I would simply like to reclaim an old and, alas, quite unfashionable private formula:
Moderate enjoyment is double enjoyment.
And: Do not overlook the little joys!"
Let's have some March Merriment!
Middle Name Merriment
Did you know and miss that March 10th was National Middle Name Day?  I know I missed that celebration.
What is your middle name and how did you get it?  My second name is Anne and I was named for my great Aunt Anna.   And yes, as Anne Shirley would say proudly (if you watched Anne of Green Gables) – "Yes, that is Anne with an "E!"
Actually, the national day is called Middle Name Pride Day as many people are ashamed of their middle names.  I wonder how many people do feel embarrassed by their second names.  Used to be people were given a name that was a family name – my dad's middle name was Rinkes, not very popular.
Napping Merriment
Yesterday, March 13, was National Napping Day – on a Monday???
Think what a better world it would be if we all, the whole world, had cookies and milk
about three o'clock every afternoon
and then lay down on our blankets for a nap.
– Barbara Jordan
Story Merriment
I love the celebration of World Storytelling Day on Monday March 20.  Think of the joy and good news we could spread that day and everyday using stories. Just like Jesus used parables to teach, having a good story to share brings people together, gives smiles and fills hope in hearts.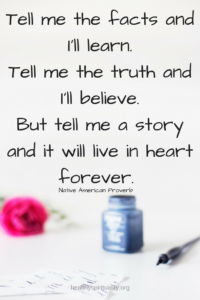 Math Merriment
March 14 is Pi Day, as 3.14.  Can you define Pi?  I had to look it up – it's the ratio of a circle's circumference to its diameter.  I think I will just eat pie instead.
March 14 is also Albert Einstein's birthday – a coincidence??
Birthday Merriment
Speaking of birthdays – mine arrives this Saturday.  To celebrate I lowered the price of one of my books Spiritual Retreats – A Guide to Slowing down to be with God. The e-book version is only 99 cents and the print version is $5.99 until Sunday, March 19.
Buzzard Merriment
The buzzards return to Hinkley, Ohio on March 15th. See how desperate Ohio gets in winter time?  Though I admit I was giddy as a kid on Christmas morning when I spotted my first robin last week.

Puppy Merriment
And who can resist smiling when seeing puppies?  March 23 is National Puppy Day.
Puppies are the most trusting and joyous creatures on the planet.
Oh, to be more like a puppy.
~Colleen Paige
If you are reading this by email, take the time to come to the blog and watch this adorable You-tube video.
Biblical Merriment
A cheerful heart is a good medicine, but a downcast spirit dries up the bones.
Proverbs 17: 22
It lifts the spirit to smile and ponder the silly, whimsical and quirky aspects of living.
Play can be a good spiritual discipline to practice.
"The Lord your God is in your midst, a mighty one who will save;
 he will rejoice over you with gladness."
Zephaniah 3:17
What bring merriment to your spirit this month?