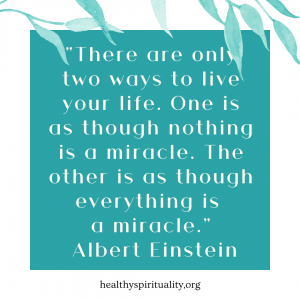 As a nurse I took countless blood pressures, but one man comes to mind whenever I see a cuff and stethoscope. I remember him because he was a medical miracle.
I met him when he was in his 90s at the local senior center. I visited there monthly for blood pressures checks and health teaching, so I had the wonderful privilege and opportunity to get to know the folks there and their stories.
This retired pastor was diagnosed when he was fourteen with diabetes around 1914. Diabetes was a fatal disease then because insulin has not yet been discovered. People with diabetes often survived only a few years.
"My mama saved me. She worked so hard to find the right balance of food to keep me alive. I remember the day about ten years later getting my first insulin shot. What a miracle that was. I finally had hope."
He still struggled balancing his body's needs and learning how best use this new drug. He sat in front of me that day, blind most of his life due to diabetes, yet focused on this wonderful gift of insulin. He was history right before my eyes. A before and after miracle story. Even with blindness, he still saw God's work in his life.
Miracles has been the theme through my church's Bible readings this month. A miracle is a surprising, amazing, and welcomed event/discovery.
Sometimes we pray for a miracle and our plea goes unanswered. Other times we are shocked with its sudden appearance. We can't control them, but we can behold their wonder and thank God when they enter and transform our lives.
My blind friend wasn't cured by insulin and toiled a lifetime of learning, correcting, balancing, adjusting, pivoting, and relearning, but he lived. Life itself is the miracle.  
One hundred years ago a medical miracle was discovered. On July 27, 1921, a miraculous breakthrough occurred when Canadians Frederick Banting and Charles Best successfully isolated insulin from canine test subjects, produced diabetic symptoms in the animals, and then began a program of insulin injections that returned the dogs to normalcy.
Today nearly 1.6 million American live normal lives with Type 1 diabetes due to this discovery. What a story of hope and encouragement.
God's gifts are all around us waiting to be discovered and used for his glory and in his kingdom. Today I am grateful for insulin. I am grateful for those people behind the scenes working with God discovering medical advances. I am grateful for God guiding our way.
What medical miracles have you seen?