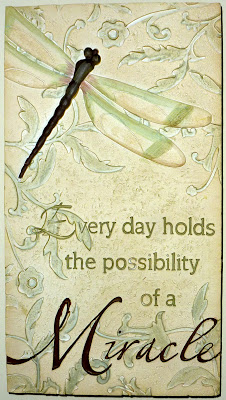 Why do I miss seeing what's right in front of me? Why do we always make things so difficult when the answer often is right in front of us?
I'm short.
I used to be five foot three, but to honest I think I am closer to five foot two now.
But even with my height deficiency I was able to help someone last week.
I was in the grocery store concentrating on my grocery list, pushing the cart up and down the aisles. I wandered lost in my own thoughts, needs and world.
 I almost bumped into an elderly lady standing by the boxed potato section, mumbling to herself. I ignored her at first, but she looked me in the eyes and said with exasperation and a deep sigh,
"Why do they put everything up so high?"
"Can I help you?"I asked.
"I can't reach that box on the top shelf." 
Ha! One shorty asking another shorty for help with the top shelf, that's funny. I looked around to be sure I wasn't being filmed for some sort of reality humor show. Never in my life before had I been asked to get something up high for someone; I usually am the one asking.
"Let me try to see if I can reach it."
Stretching out my arm and standing on my tippy toes, I snagged the box of dried potatoes she wanted. She smiled and thanked me, going on her way.
That is when I saw them.
Two rows of the same boxed potatoes lined up on the shelf all at chin level. What she wanted was actually within easy reach.
I laughed aloud.
Why do we always make things so difficult when the answer often is right in front of us? I miss seeing what is right in front of me.
My mom used to say, "If it was a snake, it would bite you."
We look for the sunglasses perched on top of our heads or the cup of coffee you know you filled that you accidently put in the refrigerator.
We see a decision or answer to prayer as out of reach, so let the frustration of a far away solution blind us for the real possibilities at hand.
We find it easier to complain than to step back and slowly seek a resolution.
We fixate towards the heavens, hoping the clouds will part and God will reveal His grand plan step by step for our lives in a flashing billboard. Most of the time if we stop and look around, there are needs right in front of us that He is calling for us to fill.
How often do we miss God's touch in our present reality, thinking He resides in a distant kingdom far from our hearts?
God is right before us, within us, and all around us. God is everywhere, even in the grocery store.
God certainly showed this shorty a lesson that day! No matter our height, look straight ahead and often you will see and find God.
What has God shown you lately?