December Monthly Musings
Each month passes so quickly and now it is the end of an entire year.  Does anyone else feel time is racing?  Wow.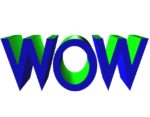 Each month though, I pause and look back at what I am discovering, learning, and exploring in life – I call these my monthly musings.  Living this reflective practice helps me slow down and savor this precious gift of life we've been given and all the gifts to be discovered given by such a loving, gracious God.  Capturing these special moments gives meaning, depth, and delight to life.  Let's wake up to the wonders in the ordinary all around us, especially at this most sacred time of year.
I record what I notice on the pages of my Monthly Musing Journal. You can use anything, scrapes of papers, a journal or a calendar.  Copies of my Monthly Musing Journal are available on Amazon and are a convenient way to keep track of the little things in life we often miss. Or if you want to click the button at the end of this post to get a FREE copy of my one sheet Monthly Musing handout.
What I Learned in December
Monthly Musing Lesson(s) Learned:
I learned a new word this month that stayed with me and challenged me:
FINISHABILITY.  The characteristic that enables something to be completed.
Finishing well sounds like a desirable trait to work on. I get so easily stuck in the messy middle of projects, weight loss, and even some books – that I lose the momentum, will power and aspiration to keep going. Even in the things I value highly. I get discouraged in this marathon of life. I want to see the full picture, not just skim for major details that lead to missing the beauty in the nuances or the gifts waiting in the shadows.  I hunger for wholeness, total, entirety.  
What will I finish at the end of 2017?
I need a daily and ongoing dose of finishability.
I am also guilty of another new word for me: Tsundoku: The acquiring of reading material followed by letting them pile up and subsequently never reading them.  (I love buying books if you already didn't know that vice of mine.)
OOPS! There goes both words toppling down the rabbit hole at the same time…
Monthly Musing Wise Words to Remember:
To accompany my word of the year I revealed on Tuesday, here is a good quote:
Attentiveness is the capacity to be one-pointed, listening at ever-deepening levels of awareness. Ultimately our ability to do this is derived from the meditative practices and contemplative exercises that we undertake. They help us awaken and fine-tune our attention. It goes like this: Find a practice and do it with discipline. Then bring the quality of that attentiveness to your external experience. We could call this practical mysticism.
Sue Monk Kidd
This quote about success can help us keep our intentions for the new year:

Terrific Tools and Tips or Innovative Ideas I Discovered:
This one is new for me:
A transparent book weight – keeps your book open easily while you read.

You, cooks probably have seen this, but I think this would be fun to do with the grandkids:
Edible ink pens to write on icing on cookies, cupcakes and cakes. 

And from the "it's about time someone invented this" department:
How about a kernel filtering popcorn bowl!  I broke a tooth several years ago biting down on a hard kernel of unpopped corn and love the idea of having all those little nuisances sorted out and away.
Monthly Musing Wisdom Story
There was a young woman who took great pride in the growth and care of the flowers in her flower garden. She had been raised by her grandmother who taught her to love and care for flowers as she herself had done. So, like her grandmother, her flower garden was second to none. One day while looking through a flower catalog she often ordered from, a picture of a plant immediately caught her eye. She had never seen blooms on a flower like that before. "I have to have it," she said to herself, and she immediately ordered it.
When it arrived, she already had a place prepared to plant it. She planted it at the base of a stone wall at the back of her yard. It grew vigorously, with beautiful green leaves all over it, but there were no blooms. Day after day she continued to cultivate it, water it, feed it, and she even talked to it attempting to coax it to bloom. But, it was to no avail. One morning weeks later, as she stood before the vine, she contemplated how disappointed she was that her plant had not bloomed. She was giving considerable thought to cutting it down and planting something else in its place.
It was at this point that her invalid neighbor, whose lot joined hers, called over to her. "Thank you so much! You can't imagine how much I have enjoyed the blooms of that vine you planted." The young woman walked through the gate into her neighbor's yard, and sure enough, she saw that on the other side of the wall the vine was filled with blooms. There were indeed the most beautiful blooms she had ever seen. The vine had crept through the crevices and it had not flowered on her side of the fence, it had flowered luxuriantly on the other side.
Just because you cannot see the good result of your labor does not mean that it bore no fruit.
Monthly Musing Internet Story of the Month:
Did this woman just invent the electronic hack of the year?  Mmm, thinking this could be good. Check out the article from the Huffington Post about what a lady in England did to her refrigerator.
If you want a copy of my cheat sheet I have made it into a free downloadable printable and you can just the button to get the free printable. I compiled these sheets plus additional information in a book, a two-year journal that is available on Amazon. I don't want to lose the loose sheets of paper and think having it in a book form will make it more of a keepsake. Keep all YOUR musings in one place.
Click here to request your Monthly Musings Printable
What did you learn in December? Please share – I really do want to hear about your journey and all your life lessons.
A few affiliate links are used here, which means at no extra cost to you, making a purchase by clicking these links helps support this site. Thanks!