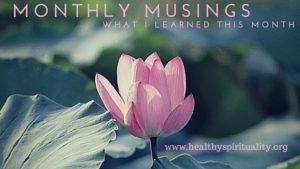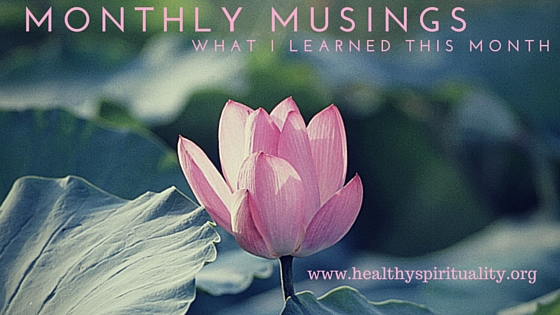 August Monthly Musings
August? Already? 
The older I get, the faster time flies. And summer races by the quickest. Another great reason for taking the time each month to pause, remember and behold the past weeks and tuck into our hearts all of life's sparkle and lessons.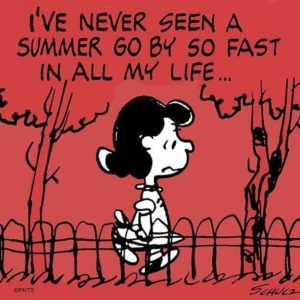 How are you living a reflective life? Each month I look back at what I am discovering, learning, and exploring in life – I call these my monthly musings. Capturing these special moments gives meaning, depth, and delight to life. Let's wake up to the wonders in the ordinary all around us.
I record what I notice on the pages of my Monthly Musing Journal. You can use anything, scraps of papers, a journal, or a calendar. Copies of my Monthly Musing Journal are available on Amazon and are a convenient way to keep track of the little things in life we often miss. Or if you want to click the button at the end of this post to get a FREE copy of my one-sheet Monthly Musing handout.
What I Learned in August:
August Monthly Musing Lesson Learned:
I shared last week about the crazy summer schedule we had with unexpected opportunities, moments, and God surprises.
In my journal, two spiritual practices abound: gratitude and paying attention.
Gratitude – In my Weight Watchers meeting we talked about "Naming the Good."  Pause during the day – when things are falling apart and all you want to do is munch, lunch, and crunch or when life is buzzing along in a fine form and you feel you can handle everything – stop and name something good, then say a word of thanks.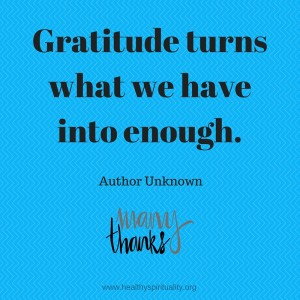 Practicing gratitude is powerful and life-changing and a spiritual discipline that doesn't get enough credit.
Paying attention – To find that gratitude and to remember God's presence the practice of paying attention is needed. This is a discipline growing in my life. Take the time to see the little things – the ants busy on my backyard deck, the cicadas chirping each evening, the sound of our new swing as I rock back and forth.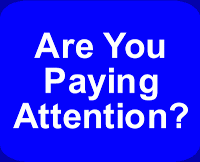 I wrote about how bird nests remind me of God and in summer when the nests are hidden in the trees behind green leaves, my God moments are when I see birds soaring, wings, stil, but in full array – circulating, lifted upward by invisible hands of the wind – I know I rest in God's hands too.
August Monthly Musing Good Reads:
Most I am reading this month has to do with my graduate course on preaching. I won't bother or bore you with those books.
I did reread Henri Nouwen's book The Way of the Heart. In this book Nouwen invites the reader to explore the spirituality of Desert Fathers and Mothers and enter into the practices of silence, solitude, and prayer.

'Solitude is the furnace of transformation. Without solitude, we remain victims of our society and continue to be entangled in the illusions of the false self."
A book well reading and rereading.
August Monthly Musing Word of the Month:
Fun word to say and use:
Squiz
Squiz is a noun meaning a quick, close look. It can also be used as a verb as if to take a quick but close look at something.
Squiz is a slang word from Australia and New Zealand and is possibly a merging of the word quiz and squint.
Wouldn't be fun to make up a word that takes off throughout the world?  I would want my word to be positive and uplifting. Maybe a powerful verb that inspires.
August Monthly Musing Wise Words to Remember:
Sit with this one for a while:
By means of all created things, without exception, the divine assails us, penetrates us, and molds us. We imagined it as distant and inaccessible, when in fact we live steeped in its burning layers.
Pierre Teilhard de Chardin
One more to "chew" on:
You may pray for an hour and still not pray. You may meet God for a moment and then be in touch with Him all day.
Fredrik Wislof
August Monthly Musing Terrific Tools
Have you seen this?  I never had:
Use this self-adhesive magnetic tape to easily display keepsakes—postcards, photographs, art projects, and more—on your refrigerator.
My favorite pen is a Papermate inkjoy gel .7  pens  And this time of year with all the back to school sales – you can load up with whatever pen is your favorite.  I love the way they write.
I did hear the other day that blue ink was best for creativity.  Here is the article about the study   Red groups did better on tests of recall and attention to detail, like remembering words or checking spelling and punctuation. Blue groups did better on tests requiring imagination, like inventing creative uses for a brick or creating toys from shapes.
If you want a copy of my cheat sheet I have made it into a free downloadable printable and you can just the button to get the free printable. I compiled these sheets plus additional information in a book, a two-year journal that is available on Amazon. I don't want to lose the loose sheets of paper and think having it in a book form will make it more of a keepsake. Keep all YOUR musings in one place.
Click here to request your Monthly Musings Printable
What did you learn in August?  Please share – I would love to hear about your journey and all your life lessons.