May Monthly Musings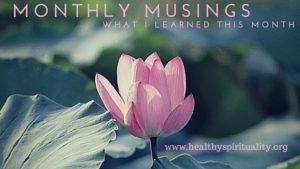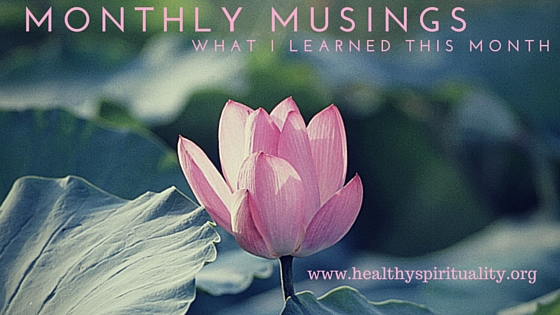 In my Bible readings, lately the word resonating with me is "remember." Like pushing the brake, I see this word and stop, noting how much God practices the act of remembering. Many scriptures teach us to remember too.
But God remembered Noah and all the wild animals and livestock with him in the boat.
Genesis 8:1
Then God remembered Rachel's plight and answered her prayers by enabling her to have children.
Genesis 30:22
And I will forgive their wickedness, and I will never again remember their sins."
Hebrews 8:10
In Biblegateway, the word remember is listed 264 times! The act of remembering, both how God remembers us and how we remember God, is a powerful practice.
How are you living a reflective life?  Each month I look back at what I am discovering, learning, and exploring in life – I call these my monthly musings. Capturing these special moments gives meaning, depth, and delight to life.  Let's wake up to the wonders in the ordinary all around us.
I record what I notice on the pages of my Monthly Musing Journal. You can use anything, scrapes of papers, a journal or a calendar.  Copies of my Monthly Musing Journal are available on Amazon and are a convenient way to keep track of the little things in life we often miss. Or if you want to click the button at the end of this post to get a FREE copy of my one sheet Monthly Musing handout.
What I Learned in May
Monthly Musing Lesson Learned:
Besides contemplating the word "remember" as it stalks me in my Bible readings, I experienced my first intentional "Desert Day."  If you are a frequent reader of Healthy Spirituality, you know I enjoy the silence, stillness and lessons learned at a Silent Retreat. I even wrote a book about this practice.
But I yearn for the intimacy with God in-between my once or twice a year going to a retreat center. So, this year I am carving out half days on my calendar for a "desert day."
Last month was my first attempt and I will definitely do this practice again.
Here are a few insights for planning a day for yourself and God:
Intentionally put it on the calendar. Make the commitment not to let anything interrupt that day – you do have a date with an important person!
I choose a day the house will be quiet and I will be alone. I could go someplace too to be by myself and I will probably try that in the future. I know occasionally I will leave early for a conference to have some alone time with God before the workshops begin.
Make the commitment not to allow distractions to interfere – no technology (wow that was hard for me!), no laundry or household chores ( do them later!), turn off the phone.
I started with my daily prayers and reread recent journal entries.
I prayed some well-known prayers, allowing the words expressed by others to sink into my heart and open my mind.
I read the scriptures – my daily devotion and a study of Ephesians I have been slowly working through.
I listened to words that lingered and shimmered – That morning I kept seeing the word "enough."
I did break the technology rule one time to go on the Internet and listen to a guided meditation. I found this 20-minute practice quieted my spirit even more than I expected and will do this again. This is the site I used, click here.
I spent 20-30 minutes in centering prayer. Then wrote more in my journal what I experienced and what I felt God was teaching me.
Wow, I could have written this experience as an entire blog post, couldn't I?  Practicing a "desert day" was a major lesson last month!
I compiled Ten Tips for Creating a Desert Day at home and you can download it for free by clicking this button:
Monthly Musing Good Reads and Book Finds:
 Monthly Musing Words of the Month:
How about a new adjective this month?
Coruscant
It means sparkling or gleaming. Comes from Latin meaning to flash or quiver. In German it means "to leap with pleasure."  Remember those words that resonated with me this month? They were both strong and coruscant.
I don't think its sounds matches it meaning, what do you think?
Monthly Musing Wise Words to Remember:
Perhaps the secret of living well is not in having all the answers,
but in pursuing unanswerable questions in good company.
Rachel Naomi Remen
******

May we never forget the cripple, wind beaten trees, how they, too, bud, green and bloom.
May we, too take courage to bloom where we are planted.
David Steindl-Rast
******

I know my writer/blogger friends will understand this one:
"I'm glad to report that even now, at this late day, a blank sheet of paper holds the greatest excitement there is for me—more promising than a silver cloud, prettier than a little red wagon. It holds all the hope there is, all fears. I can remember, really quite distinctly, looking a sheet of paper square in the eyes when I was seven or eight years old and thinking, '
This is where I belong, this is it.'"
— E. B. White
Terrific Tools and Tips or Innovative Ideas I Discovered:
Our grandkids love to make towers so we invested in a Jumbo Jenga game. What fun.
We have been clearing out our garage and basement. I am on the hunt for space saving containers and found this collapsible beverage bin for when we entertain. Great to use and easy to store.
A few affiliate links are used here, which means at no extra cost to you, making a purchase by clicking these links helps support this site. Thanks!
If you want a copy of my cheat sheet I have made it into a free downloadable printable,  just click on the button below to get the free sheet. I compiled these sheets plus additional information in a book, a two-year journal that is available on Amazon. I don't want to lose the loose sheets of paper and think having it in a book form will make it more of a keepsake. Keep all YOUR musings in one place.
Click here to request your Monthly Musings Printable
What did you learn in May? 
Please share – I would love to hear about your journey and all your life lessons.