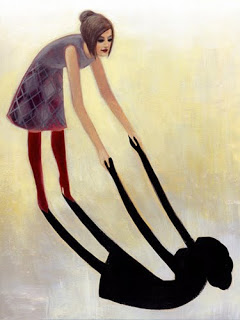 I missed a meeting a few weeks. Totally forgot I made the commitment to attend it.
If I had just taken the time to think that day, I would have realized it.
But no, I fixed all my attention of my to-do list and my all-important busyness, totally forgetting my obligation.
As I traveled this morning, I beat myself up once again about my lapse of memory.
"You really should have remembered that. How could you be so stupid?"
Then I listened to myself.
Why, I would never talk to another human being in that tone of voice or use those words.
How cruel, mean, and heartless. Why am I treating myself this way?
Dan Milligan wrote, "So be gentle with yourself; show yourself the same kindness and patience you might show a young child – the child you once were. If you won't be your own friend, who will be? If, when playing an opponent, you are also opposing yourself, you will be outnumbered."
A few years back I heard a speaker say, "
Listen to your own self-talk
."
I tried it and was shocked by the amount of negative words inside my head.
I heard them once again this morning.
I don't think I am the only one who judges themselves harsher than they judge others.
The speaker suggested a psychological tool called "
thought stopping
."
Once you catch yourself with thoughts that are not real or too negative or exaggerated, stop, reflect and evaluate how true they really are.
Squeeze a lesson from them, then let them go.
Gentleness is a fruit of the Holy Spirit. My old habit of negative self-talk blocks the spirit from being cultivating within me. When my heart, head, and hands cling to its old nature full of condemnation and criticalness, I never get a full grasp on the great gifts from God, such as the precious present of gentleness.
My image to help me become gentler with myself?
How about this: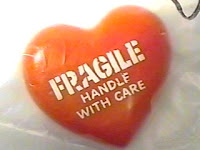 Fragile: Handle with Care
stamped across my forehead and my soul.
God has already marked me as His child and holds me in His loving hands.
If that is how He treats me, I better start taking care of myself in that manner also – with gentleness.
"
Be gentle with yourself, learn to love yourself, to forgive yourself for only as we have the right attitude towards ourselves can we have the right attitude towards others
."
Wilfred Peterson.
Are you gentle with yourself?

 

How do you cultivate gentleness?