"In his heart a man plans his course, but the Lord determines his steps
."
Proverbs 16:9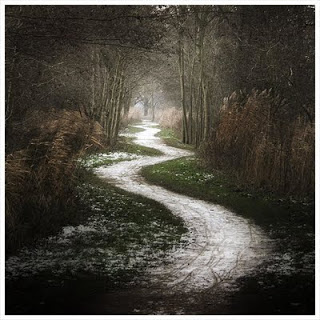 The Lord determines his steps
.
I reviewed 2010, Lord, reflecting on my joys, my challenges, and my failures.
I asked Your help in planning ahead – what to work on.  How to grow.  What to try in 2011.
I created the list, hopefully with Your help.
Except for one final action.
I lift up the coming year into Your hands, Lord.
I plan, strategize, prepare, and try my best to arrange the future to Your…
No, I will be honest and say this openly. I try my best to control the future to MY liking. My heart hesitates to fully release 2011 to You.
It is hard, Lord to fully trust You. I know I should, but my ego still thinks it holds the power to influence the future. Deep down, I think I have the strength to be in charge. Part of me knows the truth, yet I cling to human power instead of fully letting go of my life to divine determination.
My deepest desire is not to be controlled by my ego nor my goals, but by You.
So it is with trembling hands, I release to You 2011.  You determine my steps this coming year and beyond, Lord.
I do so much want to follow You.  To please You.  To obey You. 
Thank you for guiding me, directing me, and mostly for loving me, even when I stray.  Even when I try to snatch back control.
You have the first and last word for my future.
God alone.