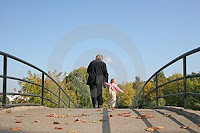 A New Grandmother's Nickname – What a Gift!
If you could pick out a new name for yourself describing your ideal role what would it be? I chose Amma. "Amma?" You asked. "What do you mean?"
My daughter Katie is expecting her first child in June and thus I enter the new realm of grandmothering. At first this presented an identity crisis for me – I am not old enough to be a grandmother, I thought. An unknown author wrote: "It's amazing how grandparents seem so young once you become one."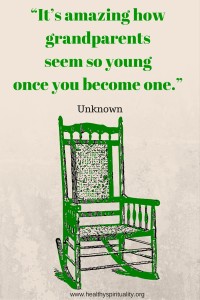 But then I embraced this new adventure and decided to honor the passage with choosing my name. I wanted it to be just the right name – representing how I saw myself and exemplifying this new role.

I talked to many other people asking what their grandchildren call them or what they called their grandparents. By the way, this is a great conversation starter and most people tell great and unique stories about the names.
I searched book stores and Amazon and bought two books about grandparent names. One lists over 700 names for grandmother and grandfather. Both books categorized the names as traditional, playful, or ones that honor heritages and ancestors.
Some people warned me that the child would name me. But I think I can still influence that by suggesting, "Come to Amma." And with Katie saying, "Let's go to Amma's house."
On the silent retreat I attended last week, I read Robert Wick's book, Crossing the Desert. In this book Wicks tells about the ancient desert fathers and mothers in the 4th century who provided guidance on how to live. The book companioned me on the retreat on many levels including providing me with a grandmother name.
A desert mother was called Amma. Amma refers to a wise woman, a play on words for me since my last name is Wise. And Amma nurtured the spiritual formation of others – the key role grandmothers have in the lives of their children and grandchildren. I am Amma.
Entering into a new role seems easier with some type of ritual and selecting a name to describe this new chapter in my life initiates this rite of passage for me.
PS. UPDATE JANUARY 2016:  I wrote this blog quite a while ago and am now reviewing and updating all my old posts.  I have three precious grandkids now and am no longer called Amma.  Yep, they changed it and made it their own – and even more endearing to my heart and soul.  My new grandmother nickname now is:  AMMIE!!
What new name would you chose?