On Thursdays in December, I will be featuring a hymn from the season and its story. I love hearing the roots of these songs as music adds so much to the holidays and to our worship. Those who sing, pray twice – St Augustine.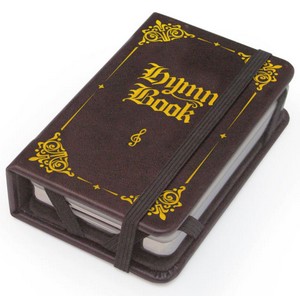 This Advent hymn –
O Lord, How Shall I Meet Thee
–  was a new one for me, though I recognized the tune when I heard it (
hear it here). 
The title alone though spoke to my soul and felt very fitting for Advent.
How do we meet the Lord? In this crazy busy time of year, do I rush into your presence or do I stop everything and fully focus on You, Lord? How do I meet You?
Love the last phrase of the first verse:

T

o do in spirit lowly all that may please you best.

– What a prayer for the season!
Written by Paul Gerhardt
, who was born in 1607 near Wittenberg in Germany, and studied theology at the University of Wittenberg from 1628 to 1642. In 1651 he was ordained and made pastor of a church in Brandenburg, near Berlin.
Despite personal suffering (four of his children died in infancy and he lost his wife after only 13 years of marriage) and the horrors of the Thirty Years War, Gerhardt wrote over 130 hymns, expressing both orthodox doctrines and emotional warmth in response to them. Many of his hymns speak of devotion and commitment to loving God. He earned the nickname the "sweet singer of Lutheranism."
Here are nine verses though I have seen even more listed on some internet sites. Prayerful words to read and ponder this season. I used verse 4 in my morning meditation today, so I invite you to read over the following and see if any touches your heart.
1. O Lord, how shall I meet Thee, 
How welcome Thee aright?

Thy people long to greet Thee,
 My Hope, my heart's Delight!

O kindle, Lord, most holy,
 Thy lamp within my breast

To do in spirit lowly
All that may please Thee best.
2. Thy Zion strews before Thee
 Green boughs and fairest palms,

And I, too, will adore Thee
 With joyous songs and psalms.

My heart shall bloom forever
 For Thee with praises new

And from Thy name shall never 
Withhold the honor due.
3. I lay in fetters, groaning,
 Thou com'st to set me free;

I stood, my shame bemoaning,
 Thou com'st to honor me;

A glory Thou dost give me,
 A treasure safe on high,

That will not fail or leave me
 As earthly riches fly.
4. Love caused Thy incarnation, 
Love brought Thee down to me;

Thy thirst for my salvation
 Procured my liberty.
O love beyond all telling,
 That led Thee to embrace,

In love all love excelling, 
Our lost and fallen race!
5. Rejoice, then, ye sad-hearted,
 Who sit in deepest gloom,

Who mourn o'er joys departed
 And tremble at your doom.

Despair not, He is near you,
 Yea, standing at the door,

Who best can help and cheer you
 And bids you weep no more.
6. Ye need not toil nor languish 
Nor ponder day and night

How in the midst of anguish
 Ye draw Him by your might.

He comes, He comes all willing,
 Moved by His love alone,

Your woes and troubles stilling;
 For all to Him are known.
7. Sin's debt, that fearful burden, 
Let not your souls distress;

Your guilt the Lord will pardon 
And cover by His grace.

He comes, for men procuring
 The peace of sin forgiven,

For all God's sons securing
 Their heritage in heav'n.
8. What though the foes be raging,
 Heed not their craft and spite;

Your Lord, the battle waging,
 Will scatter all their might.

He comes, a King most glorious, 
And all His earthly foes

In vain His course victorious 
Endeavor to oppose.
9. He comes to judge the nations,
 A terror to His foes,

A Light of consolations
 And blessed Hope to those

Who love the Lord's appearing. 
O glorious Sun, now come,

Send forth Thy beams so cheering,
 And guide us safely home.