I sure have enjoyed the Olympics these past weeks. Many of the stories are inspirational and encouraging. We see the story of life portrayed in the ups and downs, the striving, the unexpected twists and turns, and even the grit in picking one self up and continuing.
One neat aspect this year is the emphasis on the parent support, especially mothers. Proctor and Gamble produced this commercial honoring all that moms do to help their children succeed. It brings tears to my eyes every time I watch it.
Reminds me to express my thanks and be grateful for those behind the scenes. The teacher that comes in three weeks early before school starts to get her classroom ready and to write welcoming notes for her students. The man who walks the pews after church straightening up the mess left behind by others. People who pray for strangers and give to food banks.

 

So many everyday Olympians.
I saw a video few months ago of Olympic Gold Medalist and figure skating commentator (born and raised in my neck of the woods: northwest Ohio) Scott Hamilton. He shares his story and how the faith and support of his mother and his wife held him up in rough times and opened his heart to God. He reviews his life especially after he faced cancer – twice and how it changed how he prays.

 
It is a powerful video and well worth ten minutes of your time to watch it.
"Who would I have been without a brain tumor? I could choose to look at it as debilitating or focus on the suffering. I choose to look at my brain tumor as the greatest gift I could have gotten – it made everything possible. The only true disability in life is a bad attitude."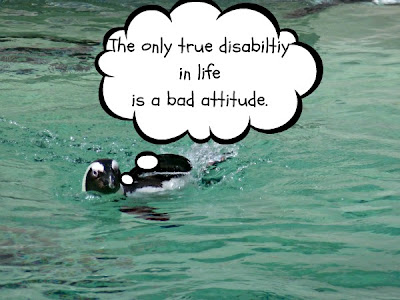 Doesn't it must amaze you at the lessons that surround us when we open our eyes and hearts to see, hear and learn them?

 
What lessons did you learn from watching the Olympics?